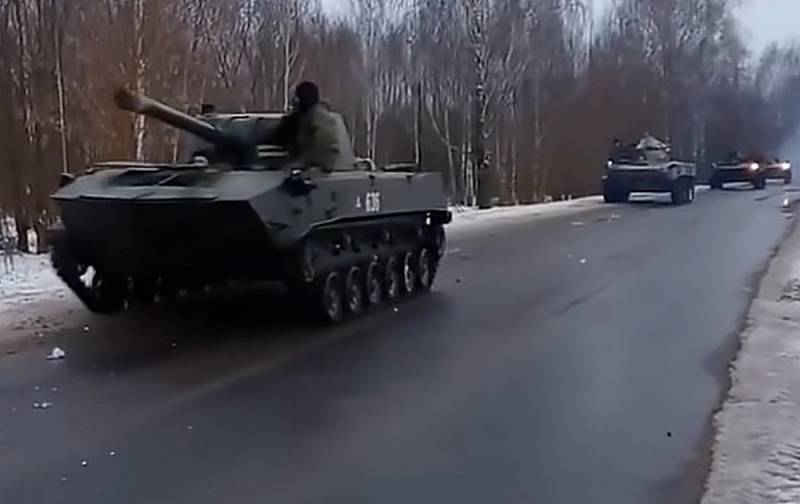 Since October 2021, Russia has transferred thousands of tanks and other types of weapons from all over the vast country to the Ukrainian border, to the "occupied" Crimea and Belarus, effectively encircling Ukraine. This was reported on February 7 by the German publication Bild, which enthusiastically harnessed itself to fomenting a war between Kiev and Moscow, unceremoniously calling the Ukrainian city of Lvov the Polish Lemberg.
But for several days now, observers have been seeing a new picture that is disturbing. Because the videos and photos from eyewitnesses indicate that the deployment of troops is coming to an end and the active phase of Putin's plan against Ukraine can begin at any moment
- says the publication.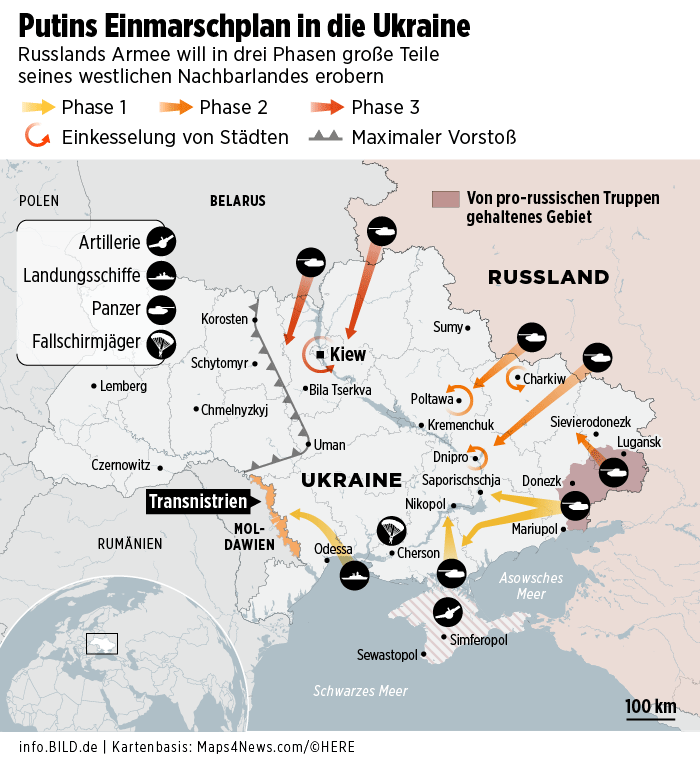 Experts noted that at first Russia brought weapons to bases in the western part of the country, and mostly without personnel. Now Russia is sending "countless" troops to these bases, and all this
technique
is actively advancing to the Ukrainian borders.
Within a week, Russia will likely have most of the military it plans to use, and then can escalate the situation in the short term if it wishes.
- said the publication of military expert Robert Lee from King's College in London.
War veteran and journalist Brian Suits tweets:
Tracked vehicles on the march, using public roads - this is the last stage of preparing an attack. First, the equipment was transferred by rail, then by cars, and, finally, it went on its own to the invasion points in Ukraine.
There have been important changes in the composition of the Russian armed forces and their deployment. The landfill in Yelnya began to empty, satellite images show this
- analyzes in turn the Polish arms expert Konrad Muzyka.
As the expert noted, this is an important indicator of the imminent start of the war.
Weapons that were previously stored about 250 kilometers from Ukraine are now actively moving towards the border
Music observes.
Bild still insists on the correctness of its scheme of Russia's "attack" on Ukraine. Russian troops will allegedly defeat the Armed Forces of Ukraine and take "siege" (encirclement) of large Ukrainian cities, including Kiev. Then the "Kremlin agents" will take power into their own hands, "decapitate" the current government and create their own, as well as dissolve the Verkhovna Rada and elect the People's Rada. A "police state" will be created in the country and a total persecution of Ukrainian "patriots" will begin.