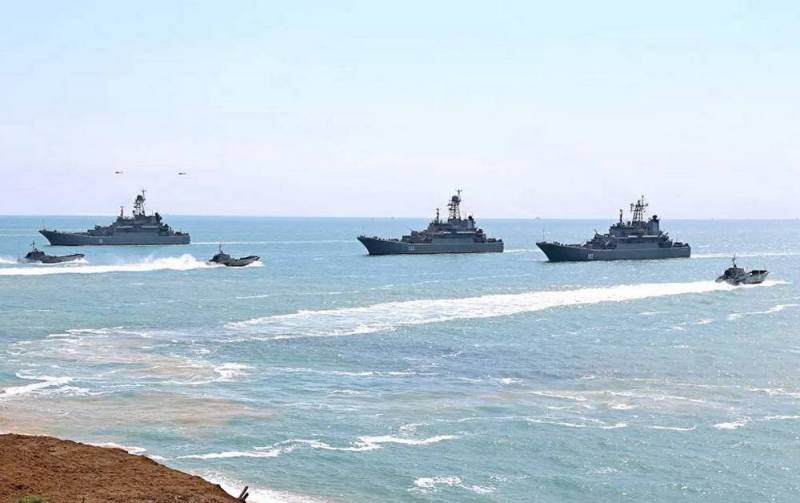 On Thursday, February 3, amphibious assault ships from the Northern and Baltic Fleets arrived at the Russian logistics center Tartus in Syria. At the moment, six Russian large landing ships - "Pyotr Morgunov", "George the Victorious", "Olenegorsky Miner", "Korolev", "Minsk" and "Kaliningrad" - are located south of Cyprus and follow the course to the Dardanelles.
In total, there are about ten Russian ships in the Eastern Mediterranean, along with technical support vessels. To the south, not far from the coast of Egypt, are the Varyag missile cruiser, the Admiral Tributs BOD and the Boris Butoma integrated supply tanker. All of them are assigned to the Pacific Fleet.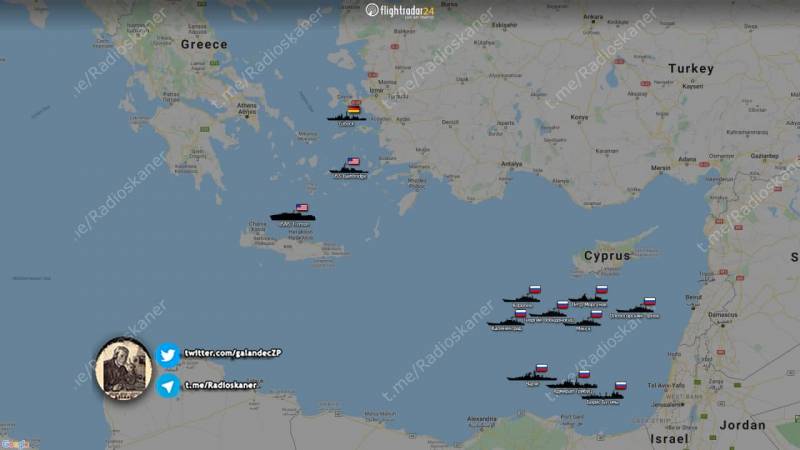 This group of ships remains in the Mediterranean.
The maneuvers of the Russian combat fleet did not go unnoticed by NATO. Thus, the American destroyer USS Bainbridge, located near the island of Crete, began moving in a northerly direction, clearly intending to follow the transition of the Russian squadron from Tartus to the Black Sea. The German frigate Lübeck (F214) and the US Navy expeditionary fast vessel USNS Trenton (T-EPF-5) are in the same area.