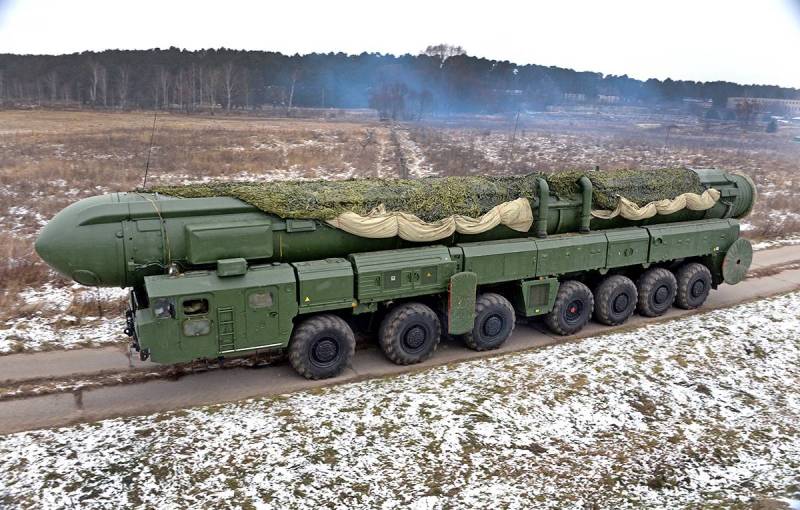 According to US military and intelligence officials, Moscow decided to conduct major nuclear-weapon maneuvers (ICBM launches) in February that had previously been scheduled for this fall. The American newspaper Financial Times writes about this, referring to an informant in the US Congress.
Washington is convinced that this is a warning signal that the Russian Federation is going to send to NATO and that it is directly related to the situation around Ukraine. This opinion is shared by the Chairman of the Joint Chiefs of Staff of the US Armed Forces, General Mark Milley, and the Director of National Intelligence (DNI), Avril Haynes. They spoke about this at a closed briefing in the House of Representatives (the lower house of the American Parliament) on February 3.
The Pentagon and the intelligence community think that the postponement of nuclear exercises is designed to prevent the Alliance from interfering with Russia's "attack" on Ukraine. Moscow, as it were, indicates to Washington - "do not interfere."
According to the Federation of American Scientists (FAS), which is engaged in research in the field of nuclear disarmament, the Russian Federation has about 4,5 thousand nuclear warheads. According to Hudson Institute expert Rebecca Heinichs, holding the exercise at the same time as an "invasion" of Ukraine would be "an incredibly provocative and ominous signal."
The publication concluded that the "attack" of Russia could occur between mid-February and the end of March. At the same time, earlier the White House informed that the "inevitable attack of the Russians" should take place from mid-January to mid-February.