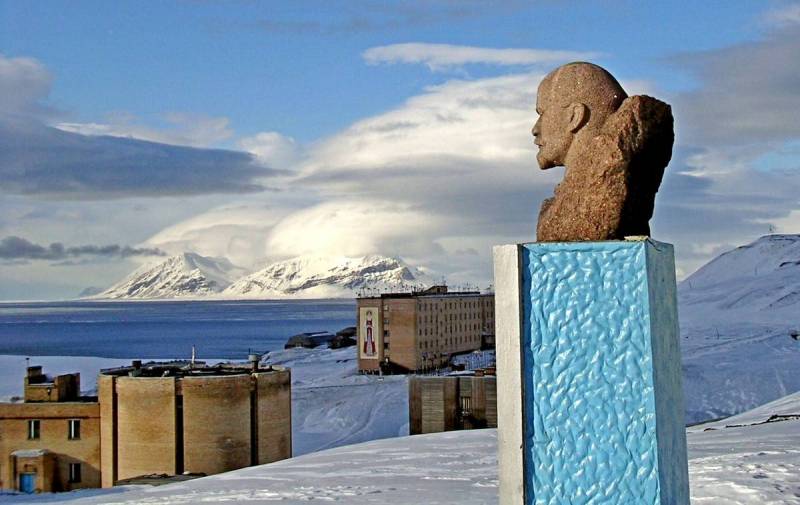 The island of Svalbard, located 1 km north of the Norwegian port of Tromso and 1 km northwest of Murmansk, may be of interest to Russia due to its important geostrategic location and natural resources. This point of view is expressed by the Western analytical resource Global Risk Insights.
Russian nuclear submarines are based in Murmansk with free access to the Atlantic Ocean. While the actions of the Baltic Fleet are limited to a certain extent by the Danish Strait, and the Black Sea Fleet by a number of bottlenecks and the Montreux Doctrine, Murmansk is in fact the only Russian port with access to the Atlantic. In this regard, Svalbard, which is under NATO control code, is an obstacle for Russian submarines.
In addition, the Norwegian island also poses a certain military threat to Russia, since this place has a large intelligence potential, which negates the effectiveness of the Russian Nagurskaya airbase as a potential location for missiles - it is located only 260 km from Svalbard.
According to experts, Moscow, in its claims to Svalbard, can also rely on the legal basis, considering the 1920 treaty on the Norwegian ownership of Svalbard and Bear Island to be illegitimate. Russia believes that it was unfairly excluded from this agreement.
In 2007, negotiations began between Norway and the Russian Federation regarding Russian claims in the region. The dispute was settled three years later, when Russia received an area in the Barents Sea that was three times the size of Crimea.
Meanwhile, Jens Stoltenberg's vague statements about the introduction, if necessary, of Article 5 of NATO (that an attack on a separate country of the alliance is considered an attack on the entire organization) and Washington's lack of a clear position on
economic
Oslo's right to Svalbard leads to a certain split within the Western bloc, which Russia can take advantage of.
The internal split in the alliance provides Russia with an excellent opportunity to force Norway to make concessions or even to present a fait accompli, as was successfully organized in the Crimea.
says Global Risk Insights.
Experts believe that such a development of events is quite possible in the long term. At the moment, the West expects the strengthening of Russian military power in the Barents Sea region.