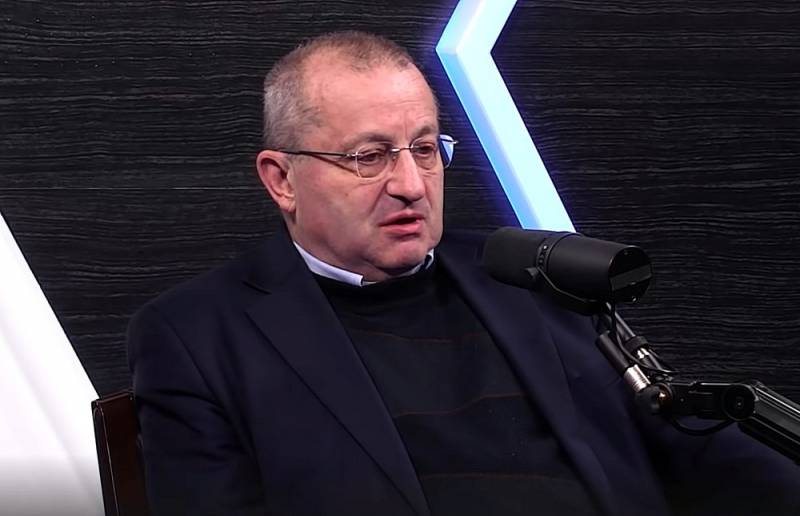 In the coming months, events may occur that will change the world order and establish a different balance of power between the United States and its allies on the one hand and Russia on the other. This point of view was expressed by political scientist Yakov Kedmi on the YouTube channel Soloviev-live.
If Russia succeeds in the negotiations, it will be a defeat for the US and a weakening of its influence not only in Europe. In fact, this will mean that Washington no longer determines the rules of the game in geopolitics. If Moscow fails to outplay Washington, this will mean the defeat of Russia in general and Vladimir Putin in particular.
The failure of Russia threatens the existence of the Russian Federation as a state in the long term
- the expert considers.
At the same time, the irreconcilable point of view of Russia in the matter of defending its state interests turned out to be unexpected for the Americans, and the Kremlin is ready to confirm its intentions with real actions.
The words of the President of Russia about military-technical methods of pressure on the United States are real, real intentions, and not just an attempt to scare
Kedmi warns.
Meanwhile, US-driven "bestial" capitalism is not capable of solving world problems. In addition, Russia has achieved internal
political
и
economic
stability, as well as strategic superiority over potential adversaries.
Now is precisely the time when Russia can afford to achieve a change in the world order in order to regain both security and the place and influence in the world that a state like the Russian Federation needs. The Russian economy has become, perhaps not the most efficient and most profitable, but certainly the most stable. The development of the military
of technologies
Moscow has achieved its goal - it has gained absolute superiority in strategic weapons
- concludes Yakov Kedmi.