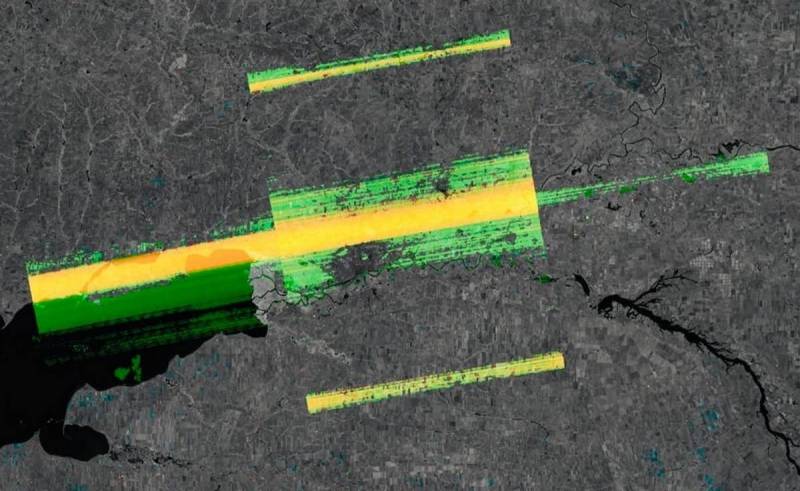 The Sentinel-1A reconnaissance satellite of the European Copernicus program is experiencing certain problems in trying to make radar images of the territory. In particular, this is evidenced by the latest materials captured by the spacecraft.
The photographs clearly show interference coming from Russian territory and reaching all the way to the Dnieper River in central Ukraine.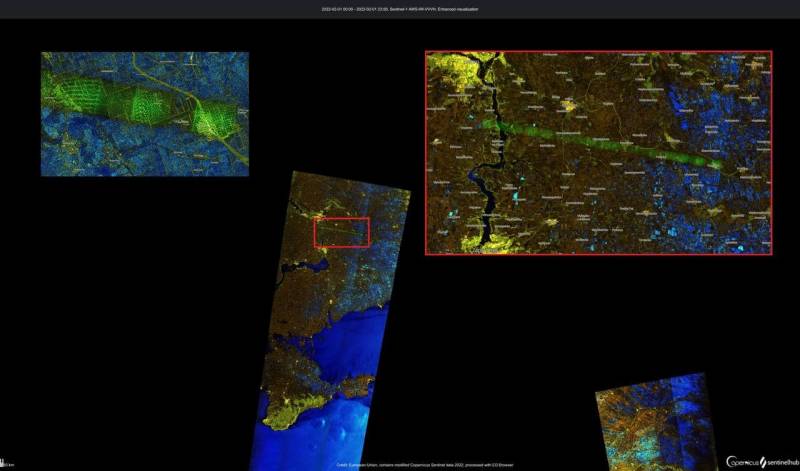 Meanwhile, the Sentinel-1B satellite, launched six years ago by a Russian Soyuz-2 rocket from the Kourou space center in French Guiana (northeastern South America), has been out of service for more than a week. According to sources, Sentinel-1B failed on December 23, and since then no data has been received from it to Earth. The main reason for the failure is called a malfunction in the power supply unit of the satellite. Experts began to solve technical problems.
Recall that in the summer of 2021, the Sentinel-1 spy satellite, "working" over the territory of Rostov-on-Don, was subjected to a powerful attack by Russian electronic warfare stations. Failures in the work were also noticed on the Sentinel-2 satellite, "keeping watch" in tandem with the first one (both satellites were launched under the program of the European Space Agency). However, earlier Russia warned that the data obtained using the Sentinel-1/2 spacecraft posed a threat to the security of the Russian Federation.