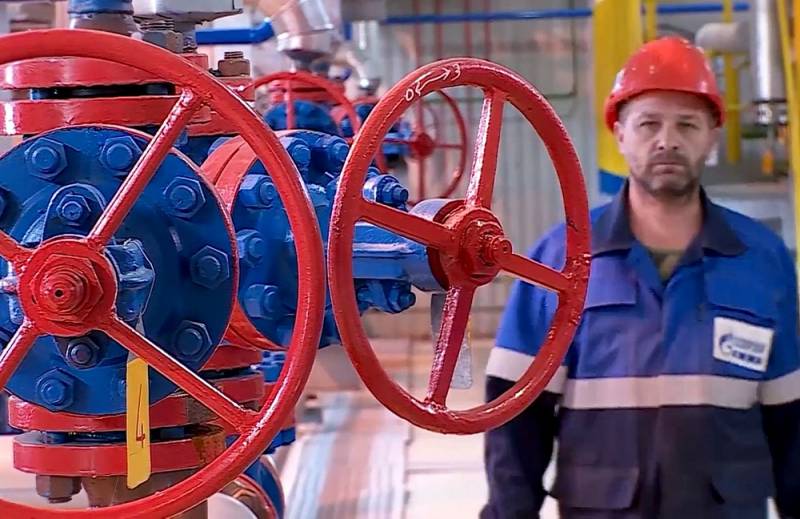 The United States threatens Russia with large-scale
economic
sanctions in the event of its invasion of Ukraine. In Moscow, they announced "military-technical actions" in response to the "aggressiveness" of the West. Intellinews resource experts discuss whether these plans include cutting off gas supplies to European countries.
Europe is still heavily dependent on Russian gas, which accounts for 30 to 40 percent of its gas. At the end of March, the heating season will end, and local UGS facilities will be filled with only 10 percent, which will be enough until the end of 2022 if Russia does not stop supplies. However, if the tap is turned off, Europeans will not be able to replenish their "blue fuel" reserves and will face a serious energy crisis next year, compared to which this year's situation will look like child's play.
Such a crisis would almost certainly include rolling blackouts as well as massive heating cuts. European consumers will literally freeze in the dark before they have to pay their electricity bills. Therefore, "gas weapons" insofar as they exist can be compared with nuclear weapons: they are too powerful to ever be used.
- writes the media.
Yes, shutting off the gas valve would have a huge and immediate
political
effect on Europe, but the long-term implications for Russia's gas business make this option highly unattractive for Moscow. The problem is that gas deals usually last for decades, so reputational risks are key to business. And Russia has underground gas reserves for a hundred years or more.
The Kremlin is fully aware that such actions will have long-term consequences for Russia, the negative effect of which cannot be calculated.
Intellinews experts say.
But what if the war did start?
During the military conflict, the Druzhba gas pipeline, through which gas goes to European countries, including through the territory of Ukraine, may be damaged. The Kremlin will try to portray this military conflict as a local one, as the US and NATO have made it clear that they will not send troops to defend Ukraine. In this case, Russia is likely to continue supplying gas to European countries. This means an increase in supplies through the Yamal-Europe pipeline through Belarus and Poland from almost zero to 100 percent to compensate for the loss of Ukrainian transit.
Intellinews suggests that Gazprom, as an emergency measure, may even use Nord Stream 2 without regulatory approval, and then simply pay a fine. And the Europeans can agree to such a decision in order to keep gas supplies.
As for LNG, its volumes are too small to have an impact on the energy balance of the European continent. Gazprom sells to Europe from 180 to 200 billion cubic meters of gas per year, which is equivalent to a third of all LNG production. At the same time, many Asian countries (for example, Japan) are completely dependent on the supply of liquefied gas. Diverting enough LNG for transportation to Europe (about half of the total supply) would lead to a sharp increase in gas prices and a major energy crisis in the Asian region.