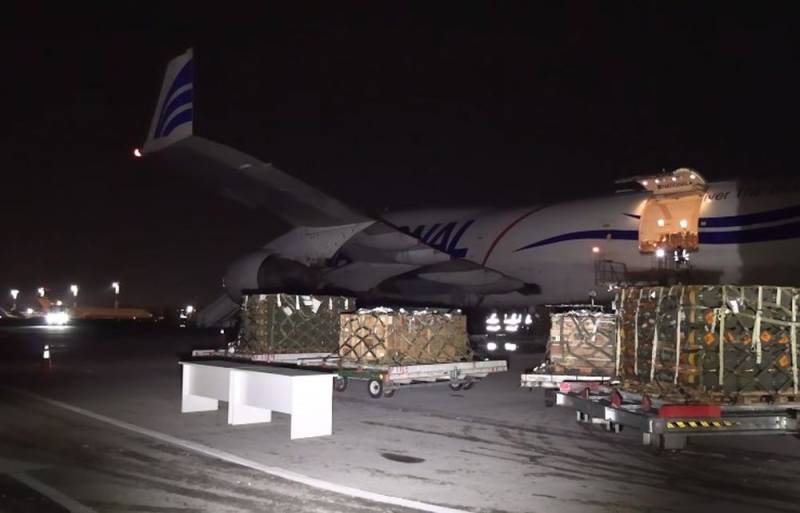 There is no reason for the United States to interfere in Ukrainian-Russian affairs. Tucker Carlsons, a well-known American TV journalist and host of the Tucker Carlson Tonight show on Fox News (USA), stated this in an interview with his British colleague Freddie Gray on Spectator TV (Great Britain).
The Briton noted that representatives of the US Democratic Party call Carlson "a Russian spy and agent of Putin." Then he asked the American to comment on these accusations.
Carlson laughed and said with irony that there is a prejudice in the United States - being an agent of Russia is bad, but being an agent of Ukraine is good. He noticed that President Joe Biden, his family and entourage were deeply mired in the internal
economic
и
political
life of Ukraine. This has been going on for a decade.
And I'm not sure why that is correct. No one in the US should be an agent of another country or promote foreign interests at America's expense.
- he said.
Carlson emphasized that the US government must work for its country. But now Washington serves the interests of Kiev, and the United States, as a state, has practically no interests in Ukraine, except for some personal interest of some American officials. He called what was happening illegal.
It is possible to influence this or that country with the help of non-governmental and humanitarian organizations. But the army, the State Department, the White House, Congress, and even our media exist solely for the good of the United States. Dot. And we missed it
He explained.
Carlson is categorically against US interference in relations between Russia and Ukraine. He explained that Washington spent billions of dollars on military assistance to Kiev, i.e. American taxpayers are funding the quasi-war.
Why should we do this? I mean, does all this serve America's vital interests? Perhaps someone has such interests. But I haven't heard anyone explain them. I doubt that the supply of arms and endless funding of Ukraine serves the interests of the United States
- he said.
Carlson added that he had no interests at all either in Ukraine or in Russia. He, as an American journalist, is interested in the United States, as well as Africa, where millions of people die of hunger and endless wars, and China, which he considers Washington's real and main problem. He recalled that since the time of Madeleine Albright, a huge number of State Department officials got rich defending the interests of Chinese companies inside the United States. There is a real sale of entire industries.
I have limited interest in Vladimir Putin. I have never been to Russia. I do not speak Russian. Even less I speak Ukrainian. It's just not the part of the world that I'm interested in. But even if it were, answer my question. What vital American interests are at stake here? They can't answer it for me, so they immediately get personal. This is a clear sign of weakness. If you get hysterical when someone asks you why you are doing something, you may be doing something completely wrong.
he pointed out, expressing regret that Edward Snowden was "stuck in Russia."
Carlson also explained that he is an "instinctive conservative" who has been covering US politics for 35 years, so he is against breaking anything without a good reason. The world is not a menu of endless possibilities, but Washington has forgotten that.