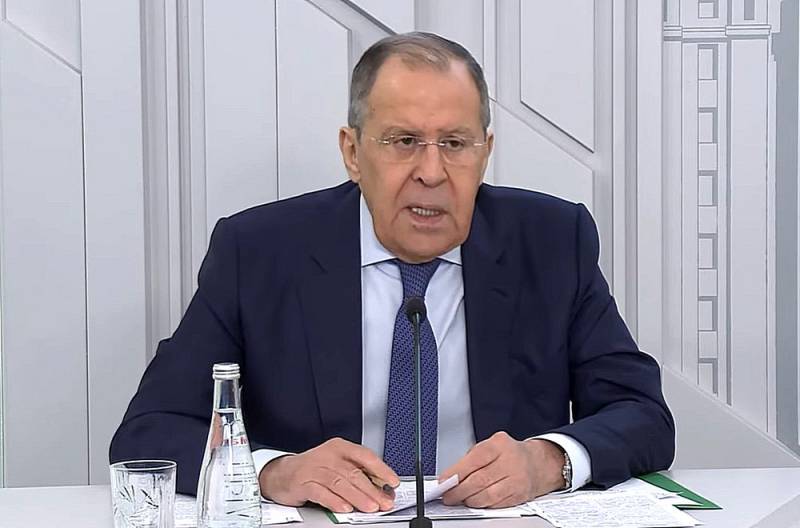 In connection with the tense situation on the Russian-Ukrainian border, many experts talk about the possibility of a war between Russia and Ukraine, in which NATO could intervene. The head of the Russian Foreign Ministry of Russia, Sergei Lavrov, answered the question of the editor-in-chief of RT Margarita Simonyan about the likelihood of an armed conflict.
Sergey Viktorovich, will there be a war? We sent them our proposals, we were waiting for their response. We waited for him and the answer did not suit us. If you allow me, I will quote the questions of my subscribers: "When will we be hungry for Washington?", "Will there be a war?", "How much snot will we chew?"
Simonyan asked.
If it depends on the Russian Federation, there will be no war. We don't want wars. But we will not allow our interests to be rudely attacked and ignored.
- the minister emphasized on the air of four radio stations.
Lavrov also noted the relative substance of Washington's response to Moscow's security concerns. The minister called NATO's reaction to the Kremlin's questions very ideologized.
According to the foreign minister, there are constructive points in the responses of the West regarding the deployment of medium-range and shorter-range missiles, as well as the withdrawal of troops from the borders during military maneuvers.
Meanwhile, Sergei Lavrov reminded that the negotiations between Russia and the North Atlantic Alliance are not over yet. Thus, on Friday, January 28, a request will be sent to the United States to explain the understanding by the American side of the principle of the indivisibility of security, agreed upon by the OSCE participating states in 1999 and 2010.
This principle provides that when countries join NATO, they should not strengthen their security by weakening the security of neighboring countries. However, the Western bloc usually "forgets" to mention this when talking about the freedom of each state to join this organization.