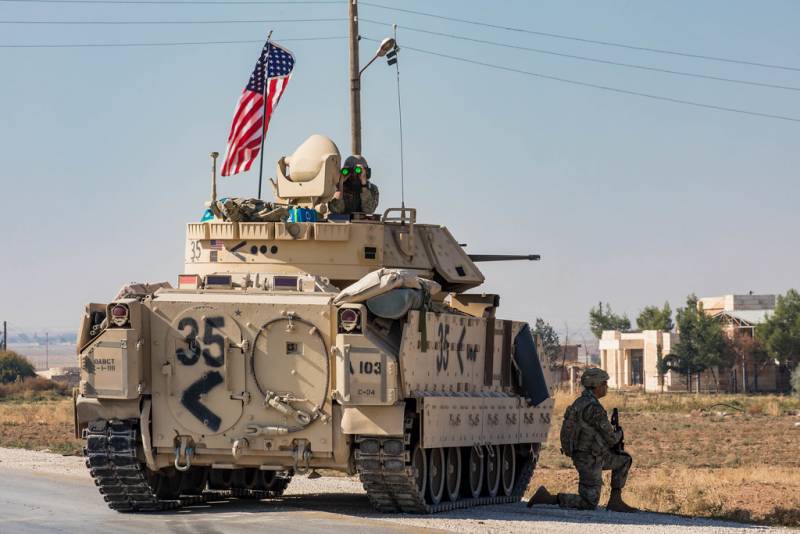 Russia has received a response to its NATO security demands, including accusations against Moscow of violating the sovereignty of neighboring states, according to US Deputy Secretary of State Victoria Nuland. He presented his comments on the picks between the Russian Federation and the West
political
expert and orientalist Evgeny Satanovsky.
The analyst points to Washington's double standards, as the United States accuses Russia of "violating sovereignty", while they themselves have done it more than once in relation to a large number of countries. Moreover, the United States has adhered to a similar position since its founding. Thus, the Americans do not consider their presence in Syria illegal, despite the fact that Damascus did not ask Washington for military assistance.
Meanwhile, Russia demands the immediate withdrawal of US troops and their allies from Syria, who are present there illegally. This was stated by Deputy Permanent Representative of Russia to the UN Dmitry Polyansky at a meeting of the Security Council.
According to Satanovsky, this will not affect the security dialogue on the European continent. At the same time, the Americans are taking a big risk by maintaining their military presence in the SAR - the analyst in this regard compared the current US "Syrian operation" with their invasion of Vietnam in November 1955. During the two decades of the Vietnam War, the United States lost about 60 soldiers.
We all remember how the Vietnam War ended for Americans. In Syria, they, too, may soon begin to cut and shoot. The hint that the Russian Federation made to the American representatives in the UN Security Council is very transparent
- Evgeny Satanovsky noted in an interview with the newspaper
LOOK
.