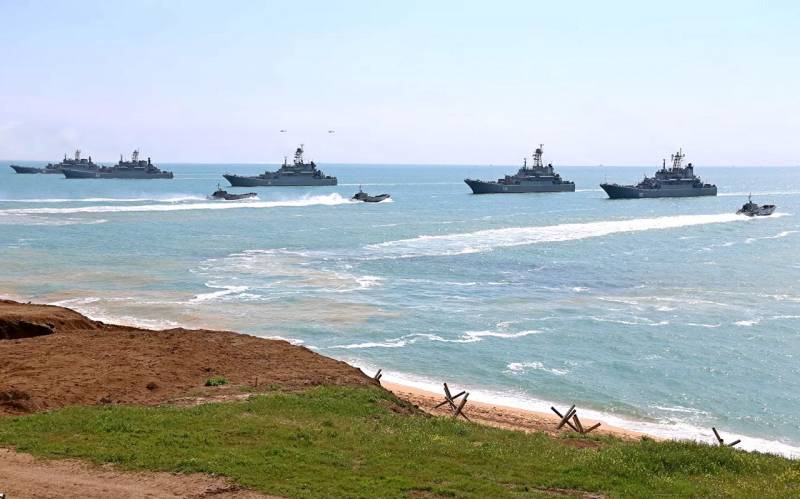 A Russian "invasion" of Ukraine would disrupt Kiev's arms cooperation with Ankara, increase Moscow's dominance in the Black Sea, and pose a threat to tourism and energy. This opinion is shared by the experts of the resource Middle East Eye.
History is full of moments of confrontation between Russia and Turkey.
A hundred years after the fall of the Crimean Khanate, the Russian Empire gradually took over the territory west of Ukraine, until in 1878 it came to the threshold of Constantinople, now Istanbul. Under pressure from Moscow, the Ottomans lost the Balkans. At the same time, thousands of Turks became refugees. In the east, the Russian Empire took over the Caucasus and captured Turkish cities such as Kars, Ardagan and Artvin
- says the publication.
For several months, Recep Tayyip Erdogan has been trying to invite his Russian and Ukrainian counterparts to a peace summit in Turkey. But Turkish officials are well aware that Russian President Vladimir Putin does not want such a meeting: his press secretary Dmitry Peskov even ridiculed this initiative.
Russia's "aggression" may call into question the realization of Turkish interests in the region. One of these interests is the Crimea and the local Tatars, whom Ankara considers a close people. Erdogan said last week that Turkey would never recognize Russia's 2014 "annexation" of Crimea.
The second issue is cooperation between Ankara and Kiev in the field of drones. Ukrainian firms supply Turkey with engines for various advanced drone projects, and in December 2021, Ukraine launched a joint production of Bayraktar TB-2 drones. Therefore, if Russia "takes" Ukraine, it will seriously complicate relations between Turkey and the Russian Federation, disrupt energy supplies and hit tourism.
Turkey is also concerned that a Russian takeover of Ukraine will lead to Russian dominance in the Black Sea basin and will put significant pressure on other countries such as Romania and Bulgaria.
Ukraine is like a dam that stops further Russian influence and pressure in the region. If Ukraine falls, it will have direct consequences for Turkey
says Middle East Eye.