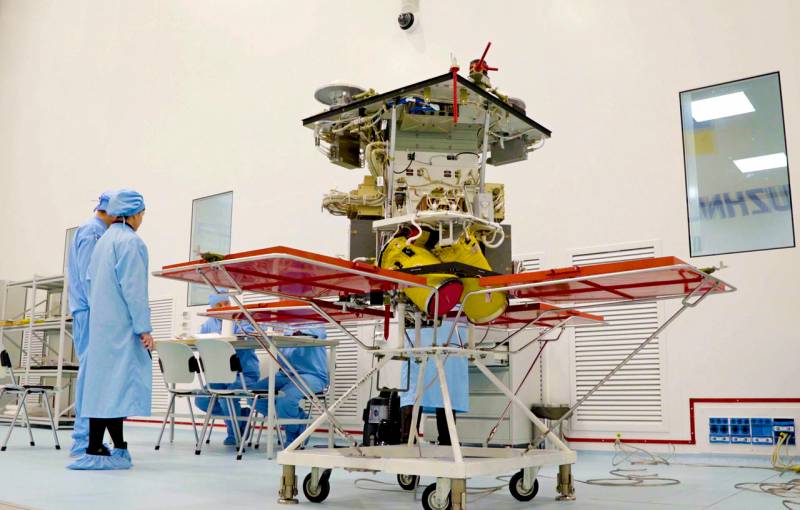 The Ukrainian satellite Sich-2-30, pompously launched into orbit the day before, seems to have been lost, since it is impossible to establish contact with it and identify it. This was announced by the former adviser to the head of the State Space Agency of Ukraine Andriy Kolesnik.
One of the evidence of the loss of a satellite is that the Ukrainian side did not provide the Americans with the necessary information to enter the space object into the appropriate database. According to Kolesnik, the absence of Sich-2-30 there indicates that communication with him has not been established.
A Falcon 9 rocket with a Ukrainian satellite on board launched from Cape Canaveral on January 13. According to the space department of Ukraine, the launch of Sich-2-30 cost the country's budget almost $2 million. Meanwhile, Kiev felt a certain pride from the launch of the first satellite in 11 years, which, quite possibly, will now join the ranks of space debris.
Despite everything, the Ukrainian authorities are full of hopes for a bright space future. In October last year, the head of the state space agency, Vladimir Taftai, announced the readiness of his department to join the Artemis program for the exploration of the moon and claim part of the resources of the natural satellite of our planet.
A month earlier, the website of the Ukroboronprom concern reported that Ukraine was going to deliver the state flag to the moon in 2022 as part of a joint space mission with the British.