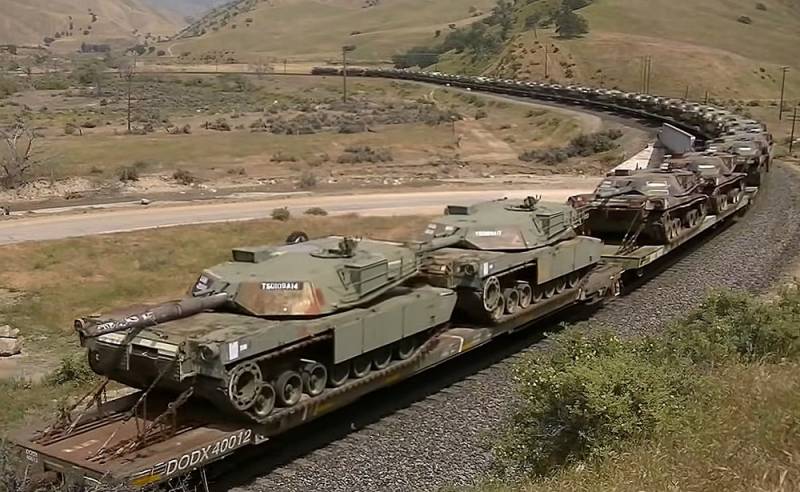 According to social media users, the United States is seeing the movement of a large number of military
equipment
by rail towards Port Arthur (Texas, southeast coast of the United States).
Video footage captures platforms with Abrams tanks, infantry fighting vehicles and other equipment moving in the direction of Port Arthur. The purpose of such a redeployment of military equipment is not yet known, but it causes some concern in connection with Washington's planned measures for the possible dispatch of new military forces to Europe.
So, Joseph Biden spoke about the probable "assistance" from the United States to its Eastern European and Baltic partners in the North Atlantic Alliance. The Pentagon can send from 1 to 5 troops to these regions (in the future, their number may increase to 50), as well as ships and combat aircraft.
The initiative to send additional US forces to Eastern Europe, according to sources, is associated with the expected "aggression" of Russia against Ukraine. Meanwhile, the deployment of troops and weapons of the Western bloc on the territory of Ukraine is not planned. The President of the United States must make the final decision on the transfer of weapons this week.