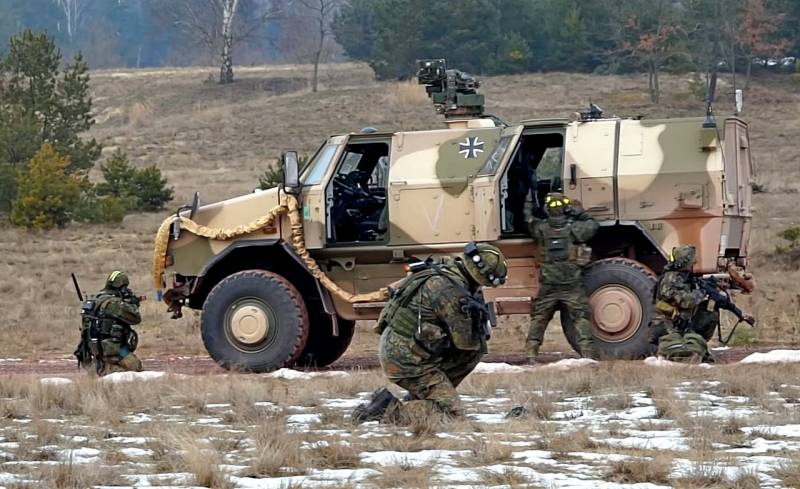 Due to tensions in relations with Russia, a number of NATO member countries decided to increase their military presence in Eastern Europe, writes the German magazine Der Spiegel. Alliance Secretary General Jens Stoltenberg said on Monday that the armed forces would be on standby and patrol operations would be reinforced with more ships and fighter jets.
The German audience reacted ambiguously to the decision of the Alliance to strengthen on the eastern flank.
NATO is doing the right thing. We need to make it clear to Putin that if he does not leave Ukraine alone, the price for him will be too high.
says Avatarvertreter.
I guess this whole Putin spectacle is only meant to divert attention from the People's Republic of China's planned invasion of Taiwan.
Hamberliner is sure.
And we are still outraged that the Russian soldiers are too close to the border, but at the same time on their own land. Now we ourselves will drive our troops closer to the Russians. And why are we better? Come on, brave ones, let's go!
Gott warns.
Thank God that the Bundeswehr has canceled the mandatory conscription
Hannes calmed himself down.
The Bundeswehr is not as weak as many people think. Together with NATO partners, Russia is likely to face about 30 divisions in the first phase of the conflict if Putin does decide to attack us.
- a user with an unpronounceable nickname is bravadoing.
I suddenly had a premonition that the Russian army could roll through Central and Western Europe. On the other hand, Putin understands only force. As soon as the West frees itself from naive pacifism and ceases to give the impression of an uncontrolled chicken coop, this nightmare will end.
one reader wrote.
Well done ... Did you decide to extinguish the fire with gasoline? I can understand the concerns of Russia, which has already become the largest military power in the world. How do you think the US will react if Russia deploys troops and missiles in Cuba?
criticized NATO by PublicEnemy.
Taking any action, we must be aware of what it will cost us to further escalate the conflict! Our dependence on energy supplies from Russia is obvious, and we should calculate how long we can hold out before a complete blackout if the Russians cut off oil and gas supplies.
Peter Claudius thought soberly.
Putin has achieved exactly the opposite of what he wanted: Eastern Europe will receive reinforcements, Sweden and Finland will consider joining NATO
- the perky reader believes.
It is unfortunate that the generation
politicians
The 90s are already in the other world. Then they recognized the futility of the Cold War and declared it over. The current rulers again believed that there could be a winner in a world war. Pointless saber-rattling, devouring huge sums of money that would be much better invested in a just cause
Clint said.
The US and Russia share a common border. The width of the Bering Strait is much less than the entire Atlantic Ocean. So why are they sorting things out in Europe?!
Che is outraged.
We need to collect 400 troops every year and rehearse the invasion of Russia and Belarus. Then in Moscow they will understand what it is like when you are really threatened. We cannot allow Russia to behave in this way. Now is the time to draw very clear boundaries of what is permitted. Because Russia will not stop on its own, even taking Ukraine. Putin sees war as a legitimate political tool
Philip suggested.