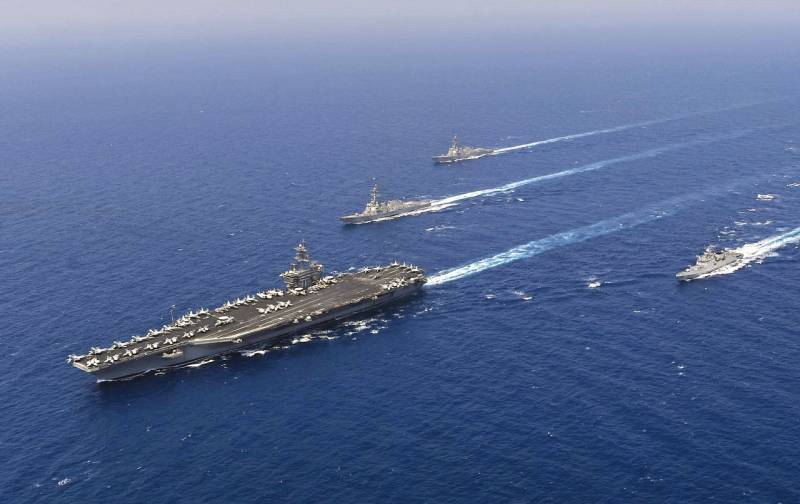 On Monday, January 24, the NATO Naval Exercise Neptune Strike 22 will start in the central Mediterranean Sea and will last until February 4. This was announced yesterday by Pentagon spokesman John Kirby.
The main striking force of the naval grouping of the North Atlantic Alliance during the maneuvers will be the aircraft carrier group led by the aircraft carrier USS Harry S. Truman, which has been in the Mediterranean since December last year. The submarine fleet, naval aviation and many escort ships will also be involved. Vice Admiral Eugene Black III, commander of the United States 6th Fleet, has been appointed to lead the exercises.
Apparently, the upcoming maneuvers are aimed at demonstrating the readiness of NATO forces and their allies to confront the Russian navy in the Mediterranean. Nevertheless, the US military department does not confirm that the maneuvers are in any way connected with the situation around Ukraine and the probable "invasion" of the Russian Federation into this country.
In addition, in March 2022, the Western military bloc plans to conduct Cold Response combat exercises ("Cold Response") beyond the Arctic Circle. About 35 soldiers from 28 countries will take part in the military events.
Earlier it became known that Russia intends to conduct its own military exercises in the Mediterranean in the coming weeks.