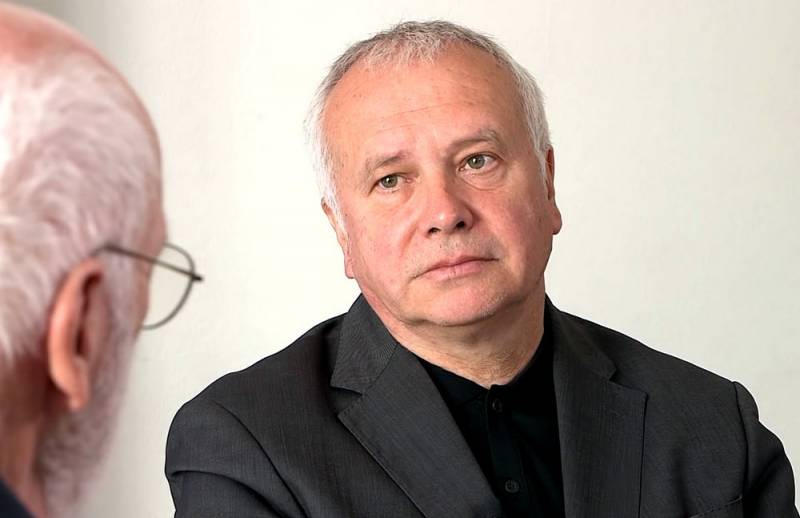 The flywheel of war hysteria in the West and Ukraine continues to spin, and many analysts expect a big war to break out in Europe. The German political scientist Alexander Rahr is of the same opinion, but he considers it possible to stop the escalation.
As the expert writes in his Telegram channel, the West was confident in the superiority of its armies and liberal values ​​over Russia and did not expect such decisiveness from Moscow in defending its interests. Now the understanding is coming that "to take Ukraine to itself", for which several years ago they fought on the "Independence Square", does not work out.
Rahr compares the West's desire to "punish Russia" with "the hysteria of a weakening player." However, NATO does not plan to fight against the Russian Federation and instead supplies weapons to Ukraine, setting Kiev against Moscow.
In Ukraine, sober
policy
they understand the futility of American support, since the United States can leave its allies in the same way as it happened in Afghanistan. At the same time, Russia's disconnection from SWIFT will hit Europe, and Germany will not give up on Nord Stream 2, since Germany needs Russian gas in an ongoing energy crisis.
A peaceful denouement is not to be expected, although further dangerous escalation will still be stopped by joint efforts. What will happen? NATO expansion into Ukraine and Georgia will not formally take place, but the West will never openly declare this. The case should not look like a capitulation or surrender of Ukraine. But Germany and France will not give up their veto on the entry of Ukraine and Georgia into NATO. The US and Russia will begin disarmament talks. To prevent the energy crisis from worsening, the European Union will buy gas from Russia. The Ukrainian conflict will be frozen, like other conflicts in the post-Soviet republics
- says Alexander Rahr.
In addition, Rahr believes that Russia will "go to Asia" and build a Eurasian architecture along with other major players in the region. Europe, on the other hand, will rush between the United States and the search for its global role in the world, which will seriously weaken the continent. In the future, this may become a triumph for Russian diplomacy, which will be achieved at the cost of alienating the Russian Federation.