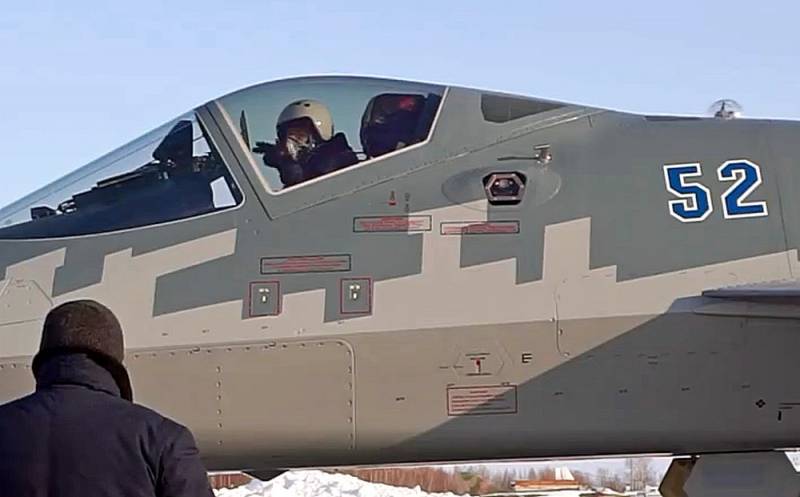 On Thursday, January 20, the next Unified Day of Acceptance of the Military
equipment
, during which Alexei Krivoruchko, Deputy Head of the Russian Military Department, announced that the Russian Aerospace Forces had received 17 new combat aircraft last year.
In particular, the Russian Aerospace Forces have been replenished with two new serial fifth-generation Su-57 fighters. The fighters were delivered in accordance with the plans of the Gagarin aircraft plant in Komsomolsk-on-Amur (KnAAZ) for 2021. According to sources, combat aircraft have tail numbers "51 blue" and "52 blue". One of the aircraft was featured in a promotional video for KnAAZ.
It is also reported that this year the manufacturer intends to supply four Su-57 units to the troops.
The first serial Su-57 made a test flight in December 2019, but a few days later it crashed as a result of a failure in the control system. Tests of the second serial fighter took place in October 2020. The aircraft was handed over in December of the same year, however, the official transfer of the Su-57 to the Ministry of Defense took place only in January 2021.