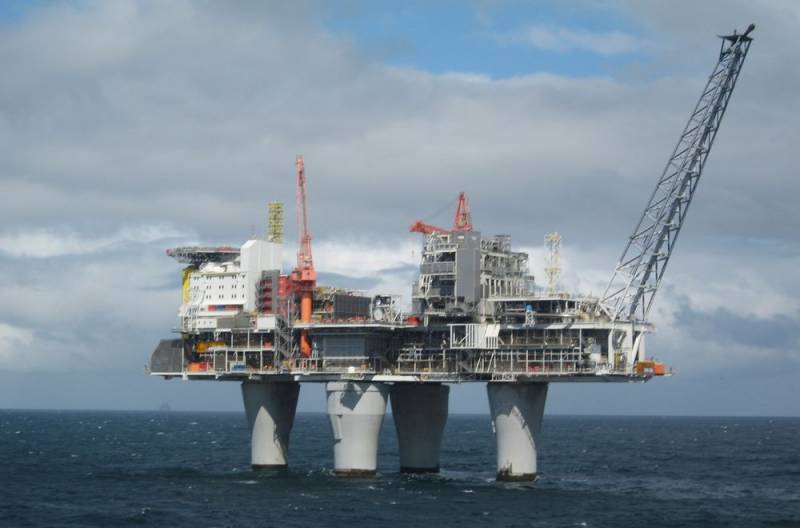 Norway has been supplying Germany with gas for over 40 years. Against the backdrop of the energy crisis, it has increased production and supplies of raw materials, but its possibilities are not unlimited. This is reported by the German Deutsche Welle, which decided to find out what awaits the gas market in Germany and Europe in 2022 and in the future.
Equinor, the Norwegian state-owned company, has benefited the most from rising gas prices in Europe. It maximized supplies to the EU spot market, including from the world's largest offshore gas production platform, Troll-A. The infrastructure at the once giant gas field in the North Sea was just being upgraded by the fall of 2021, just in time for the start of the energy crisis.
Now Norway is the second largest gas supplier to Germany. At the same time, against the backdrop of calls in Berlin to stop dependence on Russian gas, Oslo said that Norway is not able to make up for the shortage of "blue fuel" in Europe in the event of a cessation of supplies from the Russian Federation.
We meet Germany's gas needs by 1/3, but our pipelines are already operating at full capacity. We do not have reserves with which we could make up the deficit
Jonas Gahr Støre, who recently became Prime Minister of Norway, said in an interview with ZDF in November 2021.
On January 19, the head of the Norwegian government flew to Berlin and held talks with German Chancellor Olaf Scholz. He tried to convey to a colleague from Germany that Norway, despite extremely high energy prices, is going to remain a reliable supplier of raw materials in the long term, summed up the media.
Note that the Norwegians need to regularly increase the number of additional gas compressors to increase production and compensate for the drop in reservoir pressure in the wells. We remind you that the other day, Hungarian Foreign Minister Peter Szijjártó called on Berlin to approach the issue of putting the Nord Stream 2 gas pipeline into operation, since not only Germany, but also other European countries need "blue fuel".