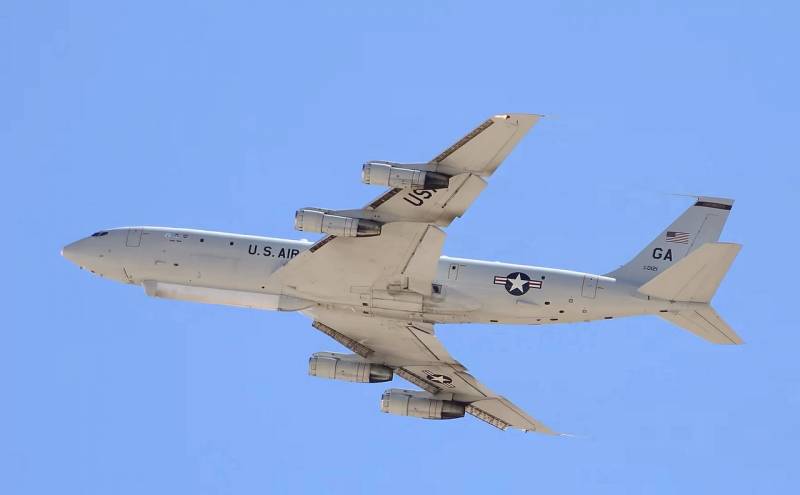 On January 18, the western borders of Russia were immediately monitored by ten reconnaissance aircraft of NATO countries and "neutral" allies of this "peace-loving" bloc. During the day they scrupulously studied the Russian border. Thus, a kind of record was set and, at the same time, the real attitude of the "partners" from the West towards Moscow was demonstrated.
The Amelia resource (@ameliairheart) recorded on the specified day the presence, ownership and work locations of the following aircraft: US Navy Boeing P-8A Poseidon (PK18x) anti-submarine aircraft, Beechcraft RC-12 Guardrail (YANK01 & YANK03) US Army, strategic reconnaissance aircraft US Air Force Boeing RC-135W Rivet Joint (JAKE11), Boeing E-8С JSTARS (REDEYE6) US Air Force combat control and targeting aircraft, British Air Force Boeing P-8А Poseidon (GURNY01) anti-submarine aircraft, Boeing RC-135W Rivet strategic reconnaissance aircraft Joint (RRR7205) RAF, Swedish Air Force Saab S100D Argus (SVF604) long-range radio detection and guidance aircraft, Swedish Air Force Saab S102B Korpen (SVF623) electronic intelligence aircraft, Norwegian Air Force Dassault Falcon 20ECM (NOW717H) electronic intelligence aircraft and Lockheed P- anti-submarine aircraft 3С Orion (GNY4500) of the German Air Force.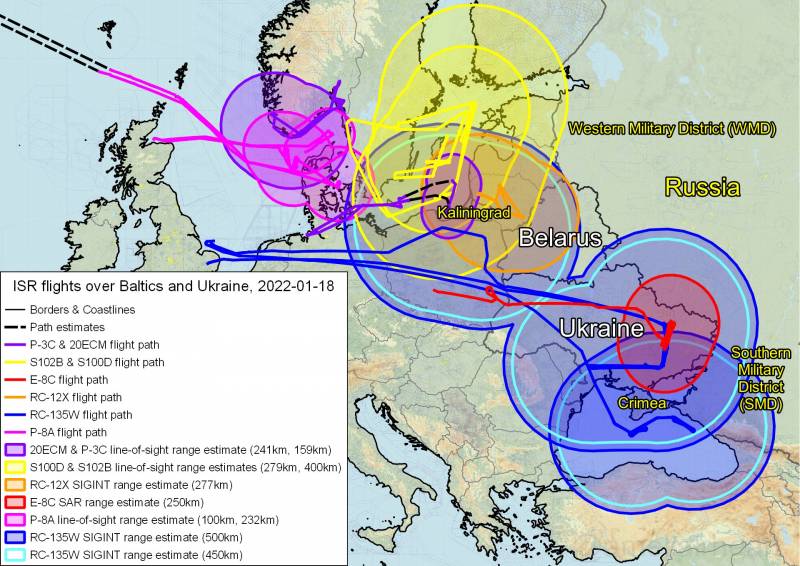 Later, in collaboration with Orion_int (@Orion_int), a list of reconnaissance flights by NATO countries and Sweden from December 30, 2021 to January 18, 2022 was presented. The images clearly show the activities of Western reconnaissance aircraft around the Kaliningrad region, the Crimean peninsula, over Ukraine and the waters of the Baltic and Black Seas.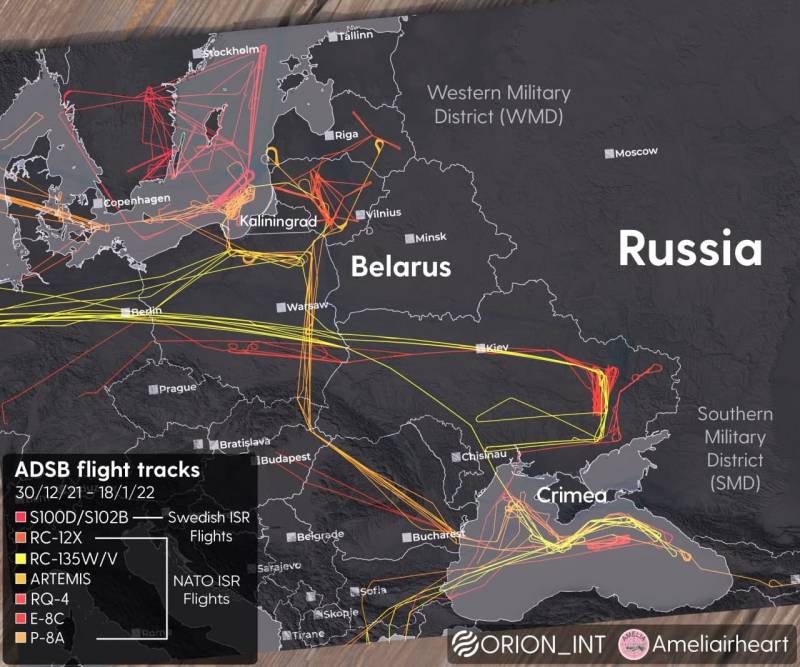 The activity with which the United States and its allies are spying on Russia is simply impressive. At the same time, in response to any questions from Moscow, it is unsubstantiatedly accused of "aggressiveness".