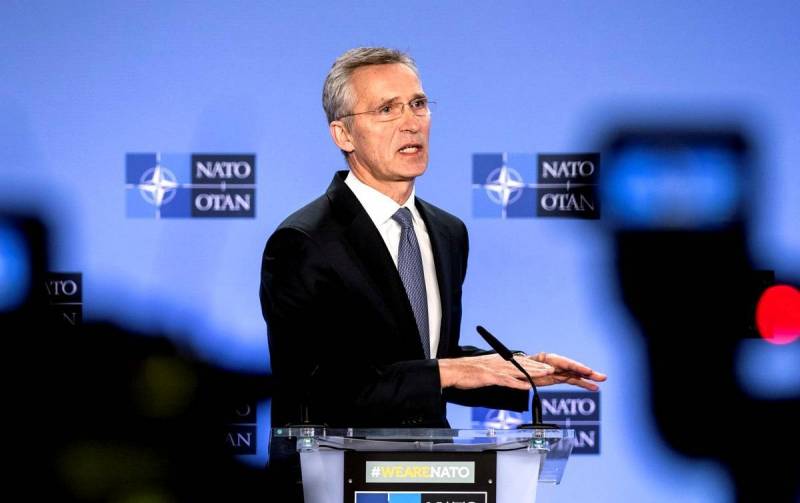 The inclusion of the former Soviet republics in NATO and the deployment of Western weapons on their territory, Russia has defined as "red lines", the crossing of which will have far-reaching consequences. But even without this, the Western military bloc is very close to the Russian borders. At the same time, NATO, Secretary General Jens Stoltenberg believes, was "forced" to expand rapidly.
According to the head of the North Atlantic Alliance, at the moment the military organization has resumed its activity on a larger scale than it was before the end of the Cold War between the US and the USSR, and Russia itself is "to blame" for this.
NATO expansion began after Russia annexed Crimea in 2014 in order to contain the Russian Federation. If Putin's goal was to reduce the presence of the bloc at his borders, then he achieved the exact opposite.
- Stoltenberg emphasized in an interview with journalists from The Wall Street Journal.
As the Secretary General noted, the Alliance now has a much larger number of troops than seven years ago.
One can only guess what was going on in Stoltenberg's head when he made such a statement. The first expansion of NATO to the East after the collapse of the USSR took place in 1999, when Poland, the Czech Republic and Hungary joined the Alliance. In 2004, 10 years before the Crimean events, Bulgaria, Latvia, Lithuania, Estonia, Romania, Slovakia and Slovenia became members of the Western military bloc. Albania and Croatia joined the Alliance in 2009. Therefore, the words of the NATO Secretary General that the annexation of Crimea to Russia in 2014 caused the expansion of the Alliance are either a brazen provocation and "food" for a crazy domestic audience, or a consequence of taking some illegal drugs and substances.