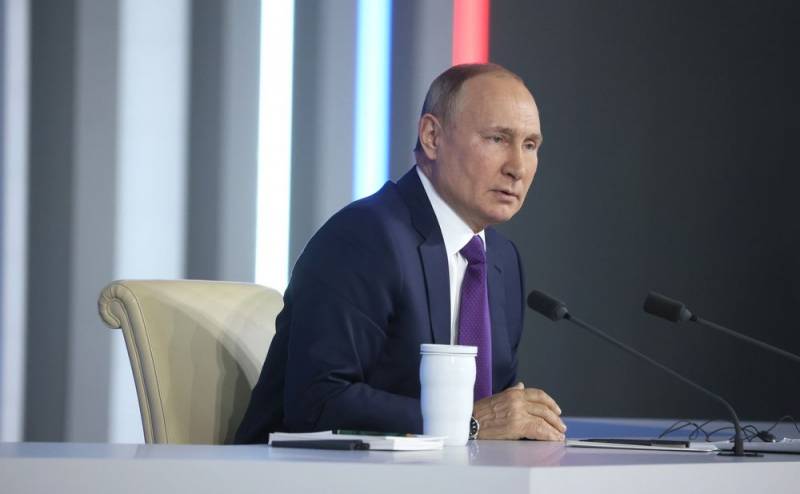 In the second half of February, Russian President Vladimir Putin plans to address the Federal Assembly of the Russian Federation with an annual message, which will pay special attention to the problems of new anti-Russian sanctions by the United States. The NEZYGAR Telegram channel informed the public about this on January 16, citing its near-Kremlin sources.
It is specified that the Russian leadership is preparing a proper response to the United States. It is assumed that five preventive sanctions measures will be introduced against the United States.
It is possible that imports of household goods will fall under Russian restrictions.
equipment
from the USA (refrigerators and other). In this way, proactive actions will be taken, because recently the American media informed about Washington's desire to ban the supply of this equipment to the Russian Federation as part of new "partnership education" measures.
Economic
losses in this case will be negligible, given the low demand and insignificant volumes of supplies of this commodity group, and
political
the effect is impressive. Russia will absolutely calmly and painlessly replace these American goods with supplies from other manufacturers.
In addition, the Russian Federation may impose a ban on the purchase of vehicles, machinery, equipment and apparatus in the United States ($4 billion by the end of 2020), analogues of which can easily be found on the world market. The losses of the Russian economy will be insignificant and fluctuate within the limits of statistical error compared to the general level of trade.
At the same time, restrictions on the supply of Russian oil and fuels and lubricants may turn out to be very painful for the United States. In 2021, the Russian Federation took second place in the supply of this category of goods to the United States. The growth was 75% compared to 2020 and is estimated, in monetary terms, equal to $12 billion. Exports of mineral fertilizers from the Russian Federation to the United States grew by 30%, iron and steel - by 25%. Supplies of fuel for American nuclear power plants continue.
Restrictions could shut down specialty US refineries and cause problems in agriculture, energy and other industries
- noted in the publication.