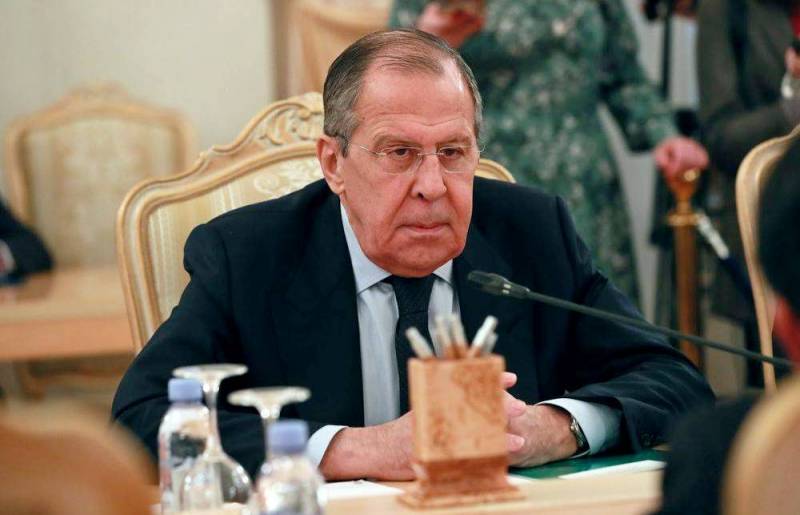 During negotiations between Russia and NATO, the Western bloc did not take seriously Moscow's concerns about its own security and refused to guarantee the non-expansion of its military structures in the territory of the former Soviet republics.
In this regard, the head of the Russian foreign policy department, Sergei Lavrov, emphasized the determination of the Russian Federation to defend the interests of its security.
Our patience has run out. We are very patient, you know, it takes a long time to harness. We harnessed for a very long time, now it's time for us to go
- said the minister during a press conference.
At the same time, Lavrov announced a symmetrical reaction from Moscow to NATO's actions. The Kremlin sees an increase in the activity of NATO structures near the Russian borders. Alliance servicemen are being transferred to the territory of Poland and the Baltic states, there is an accumulation of military
equipment
... Russia must realize for what purpose the Western bloc is going to aggravate the situation.
In turn, Russia has the right to take adequate actions to protect its own borders. So, when deploying combat units in the western regions of the Russian Federation, it takes into account the threats from NATO and acts in accordance with their level.
Earlier, the press secretary of the Russian president Dmitry Peskov drew attention to the fact that the deployment and redeployment of army units on Russian territory is the exclusive prerogative of Moscow, and the Kremlin is not obliged to consult with anyone on this matter.