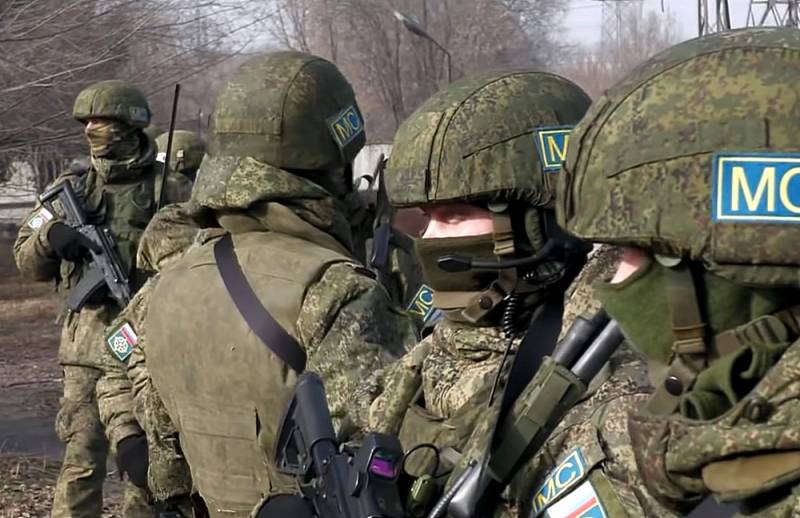 According to the Russian military department, on Thursday, January 13, the withdrawal of units of the CSTO countries from the territory of Kazakhstan began. The peacekeepers transfer the facilities entrusted to them to the law enforcement agencies of the republic and prepare combat
machinery
and material and technical means for loading into transport aircraft of the Russian Aerospace Forces.
Meanwhile, some experts were alarmed by the organization's troops' withdrawal from Kazakhstan so hasty, as they believe. According to the Telegram channel "Nezygar", there are several good reasons for this.
The first of them is connected with the mood of the internal Kazakhstani elites. The introduction of the CSTO troops legitimized the status of President Tokayev, including in the post of the head of the Security Council, "taken away" from Nazarbayev. Therefore, within the framework of intra-elite consultations, they came to a consensus to withdraw the troops.
Another reason may be related to the position of China, Turkey and the European Union (behind the latter is the United States). At the same time, in this case, China maintains a tacit neutrality, but, apparently, it is alarmed by the strengthening of Moscow's positions in the region. Washington, on the other hand, welcomed the withdrawal of the CSTO forces from Kazakhstan, which was mentioned by US State Department spokesman Ned Price.
In addition, according to sociologists, the introduction of peacekeepers of Russia and its allies into Kazakhstan is perceived negatively or with skepticism by part of the population of the Russian Federation.
According to rumors, difficult intra-elite negotiations are currently underway in the Kazakh government. Tokayev has already sent a signal to the collective West and Kazakh nationalists that Kazakhstan retains its
policies
"Equidistance and pragmatism", which covers the drift towards the West. The peculiarity of Tokayev's status is the need to build consensus and support for the elites, but his power resources are limited
- write the authors of the channel.