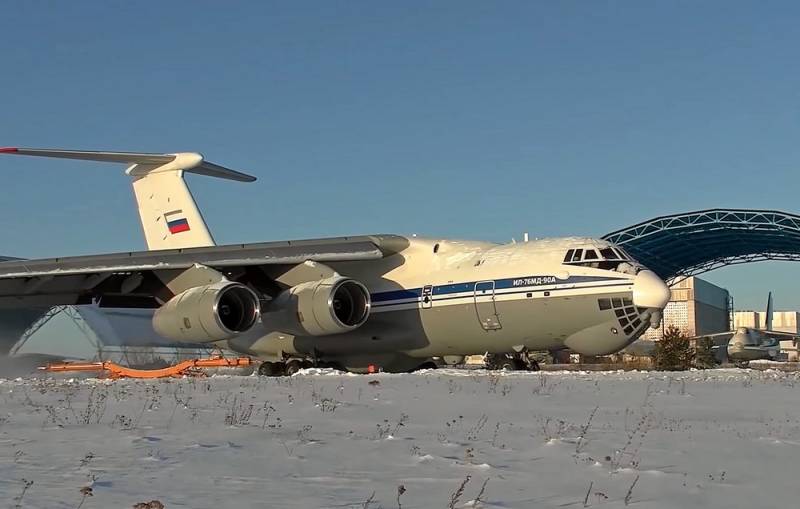 In response to the request of the President of Kazakhstan, Kassym-Zhomart Tokayev, to use the forces of the CSTO to fight the militants, Russia and other members of the organization sent their combat units to this country. The transfer of the CSTO forces, in particular, is carried out by the new Russian Il-76MD-90A transport aircraft.
The use of the Il-76MD-90A in the framework of military humanitarian aid to Kazakhstan was the operational debut of this flying machine. The Russian Ministry of Defense released information on the transfer of units of the 217th Guards Parachute Ivanovsky Regiment of the 98th Guards Airborne Division to Kazakhstan. Il-76MD-90A with tail number RF-78661 flew from the Ivanovo-Severny airfield.
Meanwhile, on Monday, January 10, the Kazakh president declared a day of nationwide mourning for the killed residents of the country as a result of terrorist actions.
Earlier, the press service of the National Security Committee of Kazakhstan announced the normalization of the situation in the country. The security forces established control over all administrative buildings, and also ensured the security of ammunition storage sites and strategic facilities of the republic. At the same time, local residents are urged to provide assistance in identifying the militants and their groups, as well as surrender weapons stolen during the protests.