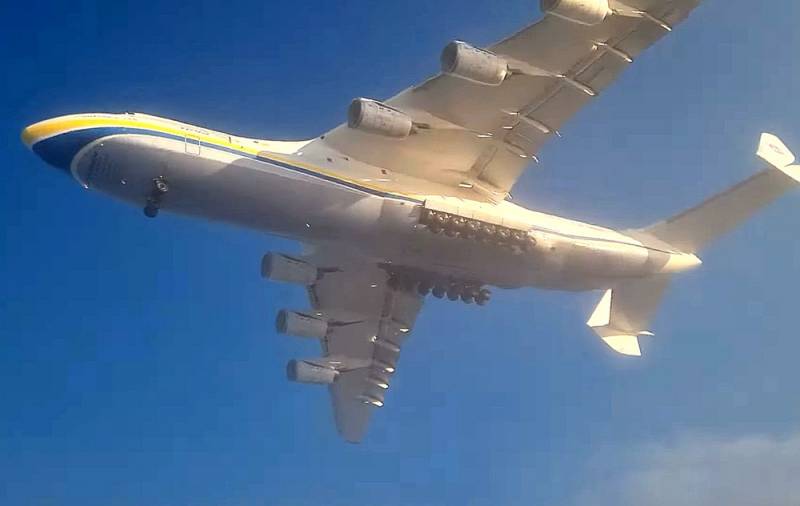 A video of the spectacular landing of the Soviet super-heavy transport aircraft An-225 "Mriya" at the Polish airport Rzeszow-Jasenka on January 9, 2022 is spreading on social networks. The "giant" suddenly appeared out of the fog and literally a few seconds later also disappeared into it. Judging by the comments left under the video, the Europeans were amazed by the colorful flight of the aircraft in poor visibility conditions.
At first, the corresponding hum indicated the approach of the transporter. Then the An-225 slowly and majestically floated out of the haze, cutting through the thick fog with its wing. Flying over the heads of the assembled observers, the liner disappeared and left behind a path of clear blue sky.
Some comments from European YouTube users:
Mriya works wonders!
- wrote Sergey Gonyakin.
A very beautiful tunnel was left behind the plane
- said Tomas Kruk.
Pilot ace! Plant such a car in the fog! Respect!
- noted the skill of the pilots M.K. Jacek.
The fog parted in front of the An-225, like the sea in front of Moses
- Mikhail Gudzenko drew an analogy.
Fantasy! Phenomenal footage!
- posted by a user with the nickname Polska na Kołach.
An-225 "Mriya" is the largest cargo-lifting aircraft in the entire history of aviation. The liner is capable of transporting multi-purpose cargo with a total weight of about 250 tons. So, inside the fuselage of "Mriya" can fit fifty cars, 16 universal containers weighing 10 tons each or mono-cargoes weighing about 200 tons.