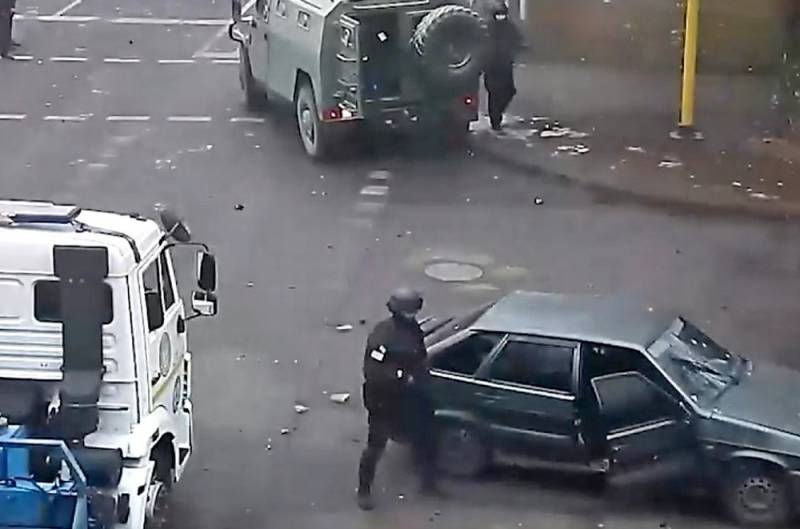 On January 5, the Kazakh authorities introduced a state of emergency in the country due to massive anti-government actions, considering them an attempt at a coup d'etat, which is being led from outside. The most difficult situation has developed in Almaty (Alma-Ata).
In the largest city of Kazakhstan, "peaceful protesters" started shooting at law enforcement officers and ransacked the offices of five TV channels. According to the city commandant's office, as of January 6, 13 law enforcement officers were killed (two of them were beheaded) and 353 were injured of varying severity.
All this is undoubtedly direct evidence of the terrorist and extremist nature of the activities of the "peaceful protesters". After that, a special operation began in the city to detain armed radicals, looters and vandals, as well as other active and dangerous offenders.
Local sources report on social networks that law enforcement officers are cleaning the streets from violators and detaining armed radicals, among others. In total, about 2 thousand "children" were delivered to the police stations. A video from one place of events appeared on the Web, which shows how the security forces methodically take out a whole arsenal of equipment, weapons and ammunition from a stopped car.
A curfew has been introduced in Almaty, so after 23:00 there will be no ordinary passers-by and motorists on the streets, which makes the work of the security forces easier.