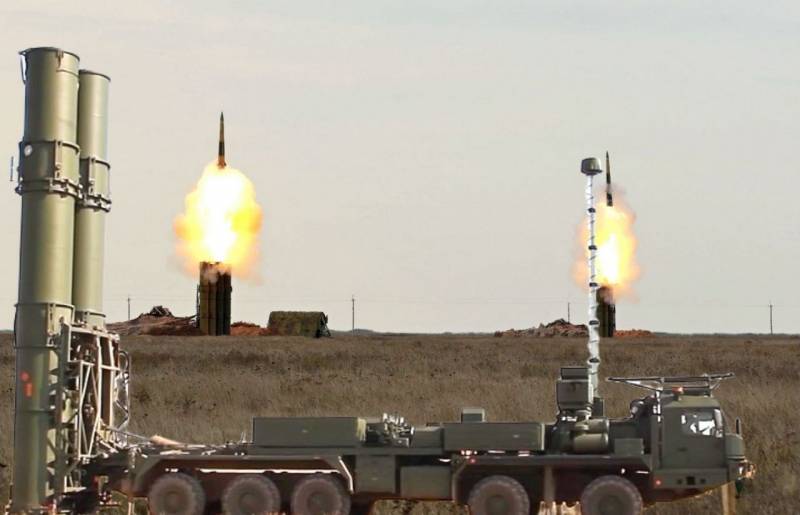 The information that Russia is hastily developing the S-550 anti-missile system made a lot of noise in Western paramilitary publications. And no wonder. The appearance at the RF Ministry of Defense of anti-satellite weapons, potentially capable of hitting targets in near space, could significantly reduce the effectiveness of the American missile defense system.
So far, very little is known about the S-550. Own source
TASS
in the military-industrial complex commented on the capabilities of this system as follows:
This is an absolutely new mobile strategic missile defense system that has no analogues. It is capable of shooting down spacecraft, ballistic missile warheads and hypersonic targets.
With the warheads of ICBMs, everything is clear, under hypersonic targets, apparently, a certain analogue of our "Vanguard" or something like that is supposed to be. Much more interesting is the information about the shooting down of spacecraft in near space. The Russian media hinted that the American unmanned spaceplane Boeing X-550 could become a priority target for the S-37. Each of these remotely controlled mini-shuttles can carry up to six nuclear bombs, and the Pentagon expects to keep up to eight such orbital bombers above our heads.
Such weapons carry a very serious potential as a means of delivering a preventive disarming strike against elements of the Russian missile defense control system and other strategically important infrastructure of the RF Ministry of Defense. Against such a "sword of Damocles" in orbit, either a shield or another sword is needed. But building your own spaceplanes is a very long and costly business, it turned out to be easier to modernize existing anti-missile systems. It is not yet known exactly what formed the basis of the S-550 - the S-500 or Nudol air defense systems, the main thing is that the complex turned out to be mobile, it can be quickly relocated and deployed. This may be extremely important in the future as a means of deterring American aggression.
The United States has built a powerful National Missile Defense (NMD) system to defend its territory and that of its allies from a just nuclear retaliation strike. It consists of several elements, the most important of which is the satellite constellation, which provides early warning of the launch of ballistic missiles. SBIRS (Space-Based Infrared System), operating in the infrared spectrum, is designed for early detection of the launch of enemy ICBMs, as well as for determining the trajectory of their flight and issuing target designation data to interceptor missiles. The most interesting thing is that this constellation is still not completed: only 4 satellites of the upper echelon in elliptical orbits (HEO) and 4 geostationary satellites (GEO) have been launched.
Instead of completing SBIRS, the Pentagon decided to focus on the NGOPIR (Next Generation Overhead Persistent Infrared) satellite program. In low Earth orbits, a network of satellites operating in the infrared range should be deployed. At the first stage, OPIR will consist of several large, expensive reconnaissance satellites in geostationary orbit, with improved tactical
technical
characteristics. The US Air Force reportedly signed a $ 2,9 billion contract with Lockheed Martin to build three OPIR geosynchronous satellites and a contract with Northrop Grumman to build two more satellites in the system, which will be in circumpolar orbits.
A natural question arises, how much will the effectiveness of the American missile defense system decrease if the S-550 anti-satellite missiles can hit the SBIRS and OPIR satellites in low earth orbit? What if Russian mobile systems are deployed somewhere in Cuba or Nicaragua, as well as in our Arctic, where elements of the space-based early warning system for an ICBM launch are targeted? It will be even better if Russia manages to "overwhelm" this system, and the ships and submarines of the Russian Navy receive anti-satellite missiles. The destruction of just a few satellites will significantly weaken the Pentagon's ability to track and intercept our nuclear missiles, which in itself is a critical psychological deterrent.
So, the point here, most likely, is not only in the hunt for the American unmanned spaceplanes Boeing X-37.