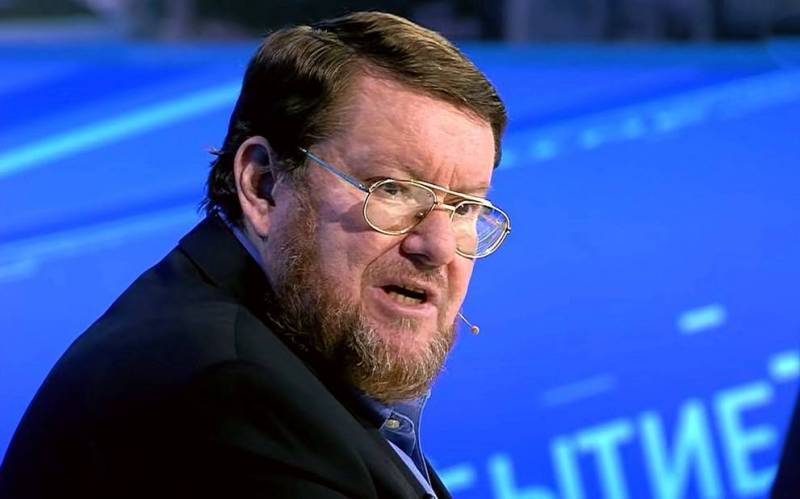 The head of European diplomacy, Josep Borrell, called Russia's demands for security guarantees from NATO and the non-expansion of the Western bloc to the east "unacceptable" and responding solely to the Kremlin's agenda. According to political scientist Yevgeny Satanovsky, the position of the "chief euro diplomat" reflects his infantilism and desire to subordinate everything to the will of the West.
Borrell believes that the dialogue between Russia and the North Atlantic Alliance should not be limited to the current state of affairs - it is necessary to return to the Helsinki Accords of 1975 and consider "all violations of the treaty" since then. The head of the European diplomatic department is also surprised by Moscow's presentation of its demands in writing.
In this regard, Satanovsky recalls that at the time of 1975 the European Union did not exist, but there were CMEA, the Warsaw Pact, divided Germany, the USSR and Soviet bases in Eastern Europe. In 1975, the Vietnam War, which was unsuccessful for the United States, ended. All this should prompt the West to think accordingly.
Borrell is an old infantile boy who lives in his own world, where for some reason the wishes of NATO and the European Union must be fulfilled. Just like in the movie "Kin-dza-dza": he is a chatlanin, and there are patsaki all around
- said Satanovsky in an interview with the newspaper
LOOK
.
In addition, according to the expert, Brussels should not be surprised by the ultimatum of the Russian Federation, expressed on paper, since oral agreements with the West are worthless - this is shown by the entire post-Soviet history of Russia's relations with Western countries.