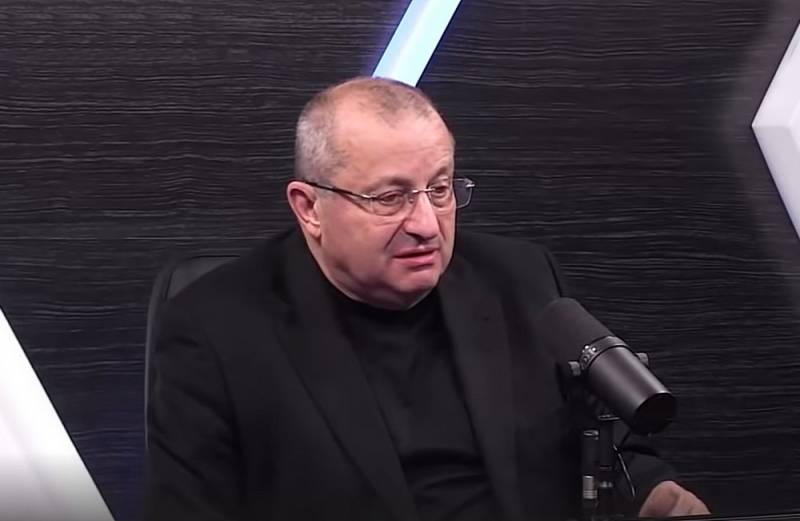 Russia, like Israel, is beginning to consider the possibility of delivering preemptive strikes against its adversaries and resolving possible problems before they arise. This is the opinion of the Israeli political scientist and former head of the Nativ service, Yakov Kedmi, speaking about this in the context of relations between Russia and NATO.
The expert recalled that Israel, if necessary, attacks the territories of neighboring countries if they threaten the security of the Jewish state. For example, the Israelis once dropped bombs on a nuclear center in Iraq a week before the launch of the reactor. Tel Aviv is also targeting pro-Iranian groups in Syria supplying weapons to Hezbollah fighters in Lebanon. Thus, Israel eliminates potential threats to its existence in advance.
A similar situation now arises in Europe in relation to Russia. For example, in Romania, the North Atlantic Alliance has put into operation an anti-missile defense facility similar to one that will soon work in Poland. The West will be able to shoot down ballistic missiles launched by Moscow, reducing the effectiveness of the Russian Strategic Missile Forces. To some extent, they undermine the security of Russia and the NATO air force bases in the Baltic countries.
Over time, military facilities of the Alliance may appear in Ukraine. In addition, the supply of Western weapons to the Ukrainians will also pose a threat - Kiev can use them against the militia and civilians of the LPNR. In this case, according to Yakov Kedmi, the Russian Federation is able to support Donbass with both diplomatic and military means.
In the context of such threats, Russia previously sent NATO security requirements, which, in particular, consider Ukraine's admission to NATO and the deployment of Alliance military bases on its territory as "red lines". In this regard, Kedmi notes that the Kremlin is starting to act according to the Israeli scenario.
The fact that Russia has now made its demands on the Western bloc and the United States is to some extent similar to ours.
policies
when a problem needs to be solved before it starts, and not after
- the expert emphasized on the air of the YouTube channel "Soloviev live".