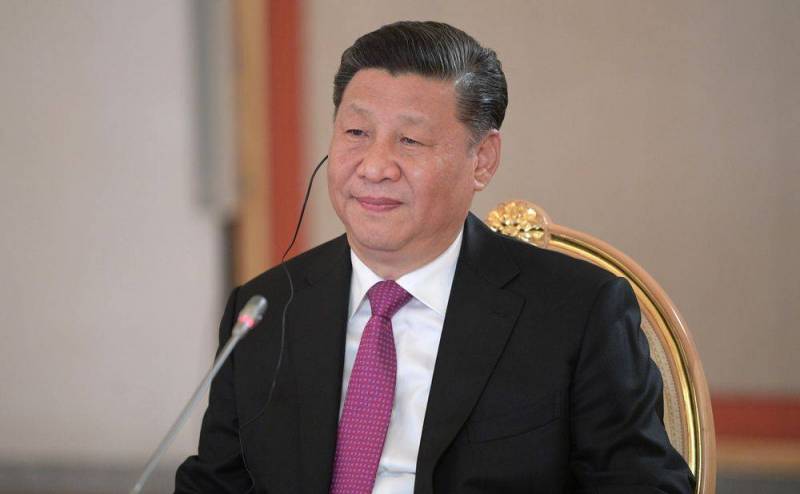 While Russian troops are "concentrating" near the Ukrainian border, and Europe is desperately trying to figure out whether an "invasion" will take place and how to prevent it, China is closely monitoring the military situation around Ukraine, writes Christian Le Mier in his article for the Singapore-based English-language portal Channel News Asia ( CAN).
The author identified three fundamental questions: whether the United States will be able to contain the "offensive" of the Russian Federation or support Ukraine, if necessary; whether Washington will make concessions to Moscow's demands to prevent a conflict; to what extent the desire to deepen alliances and alliances is inherently a destabilizing factor.
From his point of view, "Russian intervention" against Ukraine does not make "Chinese aggression" in Taiwan more or less likely. Kiev does not have any major significance for the Asian region. However, the events unfolding around Ukraine provide useful data for other players in the world, including Asia.
Ukraine is not Taiwan, but Moscow's actions and, more importantly, Washington's response can teach Asia lessons as Beijing is bound to draw conclusions
- the author considers.
He drew attention to the fact that in Europe, huge Russia was faced with the advancement of the NATO bloc to its borders. The accession of the Baltic countries to NATO may have increased their security, but the reaction of the Russian Federation to the further expansion of the Alliance - an attempt to join Georgia and Ukraine, which are historically and culturally closer to Moscow, shows how the enlargement of the bloc can threaten the world.
At the same time, a similar situation is observed in Asia. The PRC looks with dismay at how the United States is forging an anti-Chinese bloc with Vietnam, Taiwan, Japan and other countries that have serious differences with Beijing over islands in the South China and East China Seas and other disputed territories. The formation of the AUKUS trilateral alliance worried China even more. Then the author comes to the conclusion that the creation of alliances and alliances has not only a stabilizing effect, but can also cause negative consequences, since the balance of power changes and security problems are created.
China is now assessing what real steps the United States will take to defend Taiwan. This is precisely why the PRC and other countries are interested in the development of events around Ukraine, since this will be an indicative demonstration of either Washington's real determination, or just words of support. The Chinese may consider the US actions in Ukraine too weak and come to the conclusion that the Americans will not risk everything for the tiny islands thousands of miles away.