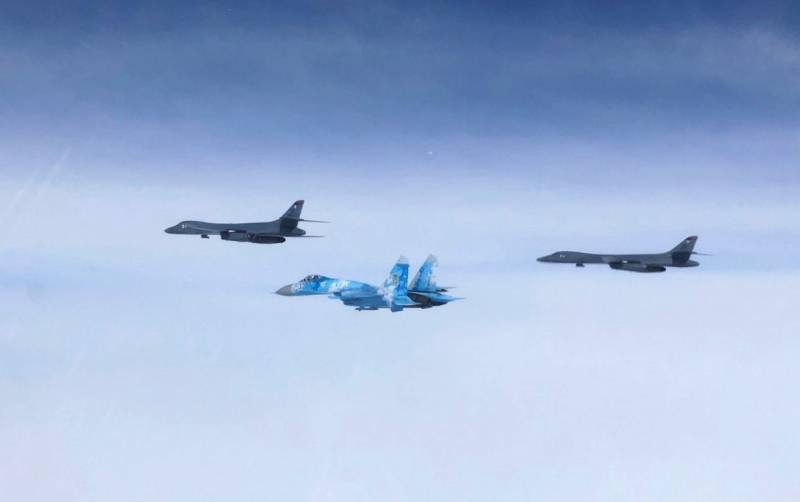 The US Federal Aviation Administration (FAA), an agency of the Department of Transportation, has again become concerned about the airspace of Russia and Ukraine - fueling hysteria in the Western media about the tense situation on the Russian-Ukrainian border and the situation in Donbass. The department behaved in a similar way in mid-April this year. At that time, an equally promising notification (notification) for pilots (NOTAM) was issued when the past "likely invasion of the Russian Federation on Ukrainian soil" was expected.
On December 13, the FAA submitted and circulated amendments to SFAR # 113 - Special Federal Aviation Regulations. Thus, the US authorities issued a warning for their aircraft flying over the territories of Ukraine and Russia.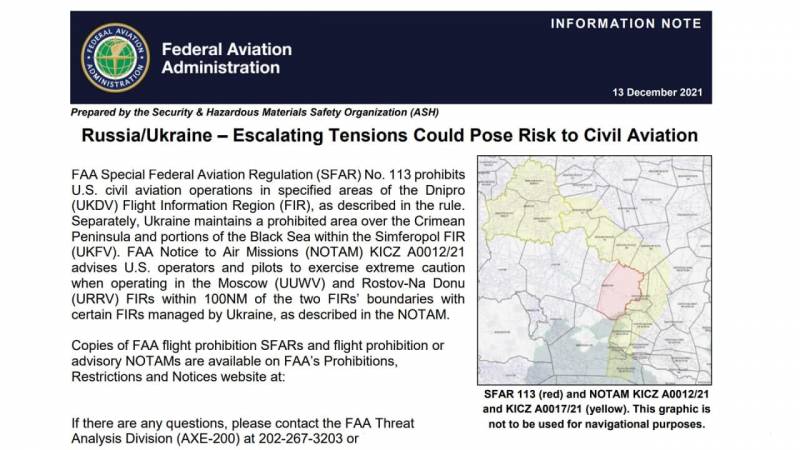 The document states that the agency prohibits the actions of US civil aviation in certain areas of the flight information region of the FIR Dnepr (UKDV, formerly Dnepropetrovsk). It is forbidden to fly over this area, highlighted in red.
In addition, the FAA Notice of Flights (NOTAM) KICZ A0012 / 21 shows Russian airspace in yellow, where the agency advises US operators and pilots to exercise "special caution" when operating in FIR Moscow (UUWV) and FIR Rostov-on-Don (URRV). The agency explained that the "red zone" is located between the two mentioned Russian FIRs - Moscow and Rostov-on-Don, within 100 miles (160 km) of the borders of two Ukrainian FIRs - Simferopol (UKFV) and Dnieper.
Note also that Ukraine still maintains a restricted area over the Crimean Peninsula and sections of the Black Sea within the FIR Simferopol.