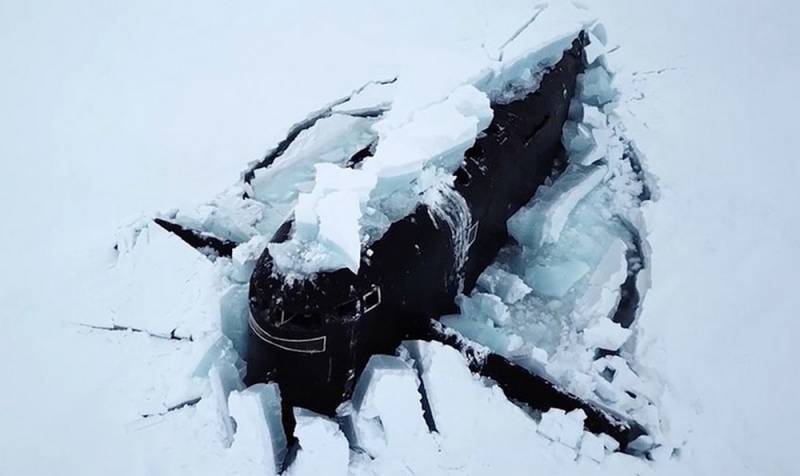 The outgoing year in our northern latitudes ended with a bright event - test firing with the interception of a hypersonic target. However, this is not all that we will remember in 2021 in the Russian Arctic.
In terms of "northern" exercises and tests, the last 12 months have really made us happy. Shooting with hypersonic "Zircons", the transfer of "Iskander" to Novaya Zemlya, followed by practicing strikes against a potential enemy, defeat of the conditional target of the ICBM "Bulava" fired by the strategic missile cruiser "Knyaz Oleg" from a submerged position, etc.
At the command of Russian President Vladimir Putin, the construction of the Grozny and Buyny corvettes has begun for the Northern Fleet in Komsomolsk-on-Amur. In addition, the construction of the Dmitry Donskoy and Prince Potemkin nuclear cruisers, as well as the Mozhaisk and Yakutsk diesel-electric submarines has started at the Admiralty shipyards in St. Petersburg.
In the Russian Arctic, the reconstruction of 49 infrastructure facilities has been completed, the construction of 2 military bases has been completed, and the reconstruction of 5 airfields is coming to an end. The MiG-31K shock regiment with hypersonic "Daggers" took up combat duty.
However, our Arctic territories are actively developing not only militarily. For example, Roskosmos began building a strategic communications and navigation system over the northern latitudes, and the newest nuclear-powered icebreaker of Project 22220 Arktika led its first convoy in December. At the same time, the second icebreaker of this project "Siberia" has already completed tests and is preparing to go into operation.
To all of the above, it should be added that 2021 brought a record growth in cargo transportation along the Sevmorput and this trend will only intensify in the future.
These are the results of the outgoing year for the Russian Arctic. In this case, there will only be more.