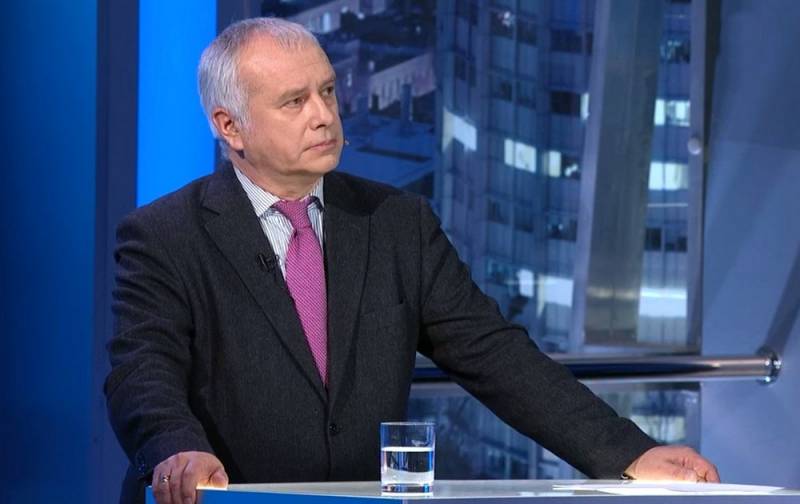 While Moscow and adequate
policy
in the West they are trying to come to an agreement, Russophobes are trying in every possible way to interfere with this process, German political analyst Alexander Rahr writes in his Telegram channel.
The political scientist noted that the militant Western media and the aggressive expert community are waging their own struggle against the Russian Federation, defending liberal values. Moreover, it is important for Russophobes that the worse the relations between Moscow and the West, the better. Any arguments in favor of the Russian Federation are labeled as "Kremlin propaganda", which categorically cannot be published.
Rahr outlined what was happening. He drew attention to the fact that while Russian President Vladimir Putin is talking to the press, and reasonable Western functionaries agree to a dialogue with Moscow, certain forces in the West are calling for "punishing" Russia by imposing monstrous sanctions on it, deliberately adding fuel to the fire of hostility.
Moreover, outright lies are published and completely wild assumptions are made. For example, that Nord Stream 2 is allegedly used for espionage against the West. Behind such numerous publications, one can see an attempt to provide information support to the "greens" in Germany in the internal struggle in the federal government. There are even demands to "preemptively" strike the Russian Federation with new sanctions to weaken them, and at the same time calls are heard to support Ukraine.
The political scientist added that the media are being persecuted in the West. For example, RT Deutsch has been closed and the Telegram platform is under attack. In addition, in his opinion, someone really wants to create social tensions within Russian society through sanctions and various anti-Russian restrictions. Russophobes very much hope that after this a "Russian Maidan" will begin in the Russian Federation.
Some experts are outraged by the desire of the highest Western officials to negotiate with Moscow. The arrogance and self-admiration of the media and experts who feel morally superior to others, who consider themselves the fourth estate and have the right to engage in bullying, is dumbfounded. Does anyone really want a war? Madness!
He summed up.