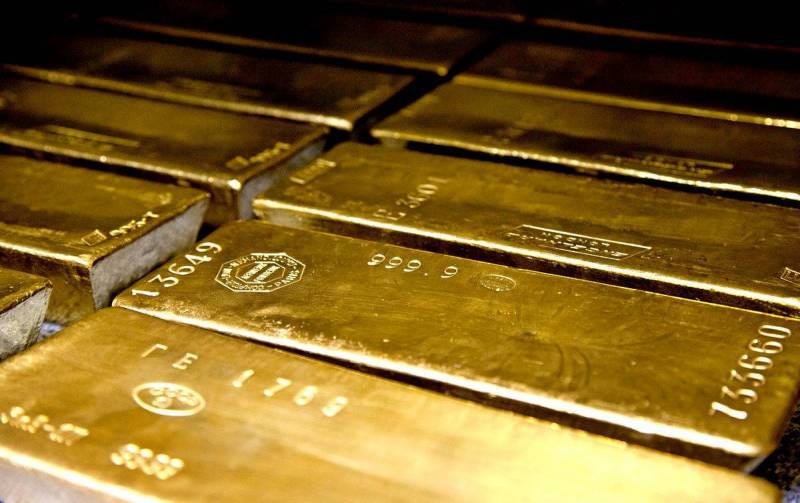 Deputies of the Russian State Duma were alarmed by the volume of gold exports, which in the first nine months of this year almost equaled the volume of precious metal production. Thus, the Financial Market Committee plans to send a request to the government.
According to Nikolai Kolomeitsev, a deputy from the Communist Party faction, the Russian Federation exports more gold than it produces, while the United States and China have been accumulating gold and foreign exchange reserves over the past 11 years. At the same time, the Russian Central Bank stopped buying gold.
According to the Federal Customs Service of Russia, from January to October this year, the volume of gold sales abroad amounted to about 240,5 tons. At the same time, 256,54 tons of precious metal were received in the first eight months of the year. Thus, there is a large-scale export of gold from Russia, which naturally attracted the attention of the authorities.
Basically, Russian gold is supplied to London - the world center for the sale of precious metals. In October, 30,3 tons of gold were sent to the British capital from the Russian Federation. In addition, the "yellow metal" was shipped to Kazakhstan, Belarus, Germany, Switzerland and Armenia.
At the same time, revenues from the sale of gold amounted to about $ 18,5 billion. The resulting currency was used to "patch holes" in the Russian budget, which suffered from the fall in oil prices.