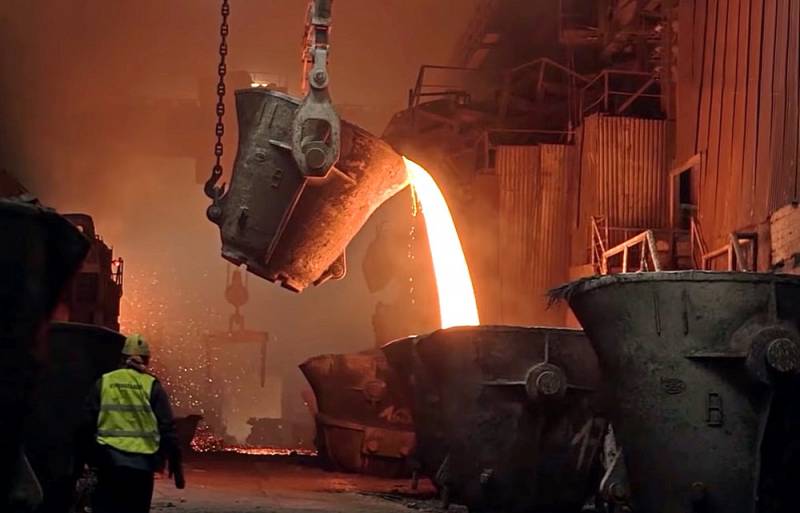 On Friday, December 17, Rusal launched the country's largest metallurgical enterprise in the Irkutsk Region. The construction of the Taishet aluminum plant began in 2007, but already in 2008, due to the outbreak of the global crisis, the project had to be "frozen".
However, as the saying goes, "every cloud has a silver lining." The aforementioned "postponement" undoubtedly benefited the enterprise.
Now the plant has installed RA-400T electrolysers, capable of producing 3,3 tons of aluminum per day. This indicator today is one of the highest in the world, and at the time of the launch of the project, this was not even dreamed of.
Another important achievement, which was achieved during the long pause, is the so-called "environmental friendliness" of the enterprise. Water in the production of aluminum is used in a closed cycle, and dry cleaning systems capture 98,5% of the gases.
Moreover, the Taishet Aluminum Smelter was originally conceived as a production with a minimum carbon footprint. In modern "green" realities, this makes the products manufactured at the enterprise highly competitive and in demand.
Finally, it is worth noting that the new plant opened in a very timely manner. First, the world prices for aluminum went up and, according to forecasts of many experts, this trend will continue for a long time. Secondly, the creation of any large enterprise in Siberia contributes to the implementation of the idea of ​​its industrial redevelopment, expressed by Sergei Shoigu at the beginning of autumn.