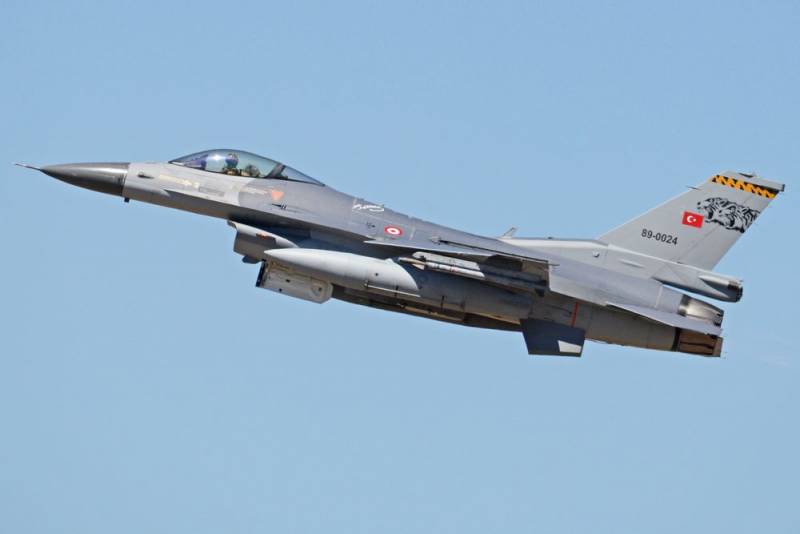 Turkey continues its "criminal behavior" against Greece in the Aegean Sea. On December 18, the Greek edition of the Greek City Times informed the public about this.
The media clarified, referring to the Greek military, that over the past day, i.e. On December 17, the Turkish Air Force cynically violated Greek airspace 42 times in different places over the specified water area. Thirteen Turkish intruder planes took part in the intimidation action.
All of them were identified: 10 F-16 fighter-bombers, 2 CN-235 reconnaissance aircraft and 1 drone. At the same time, of the indicated number of violations, 30 were committed by reconnaissance aircraft CN-235, 11 by F-16 and 1 by UAVs.
The Greek Air Force planes were on alert in a state of high alert and were sent into the sky to meet the intruders for interception. Moreover, in two cases, the violations grew into imitation of air battles with the participation of Greek fighters, since Turkish aircraft were armed. The Greek press concluded that her country's air forces were operating in strict accordance with international norms.
Note that between Ankara and Athens there is a long territorial dispute over the ownership of a number of islands in the Aegean Sea. From time to time on this occasion, relations between the two neighboring countries, members of the NATO bloc, are greatly aggravated. Sometimes there are even fears that a real war will begin between Greece and Turkey. However, the above-described incidents related to airspace violations occur there quite often, but not on such a scale. This time everything worked out.