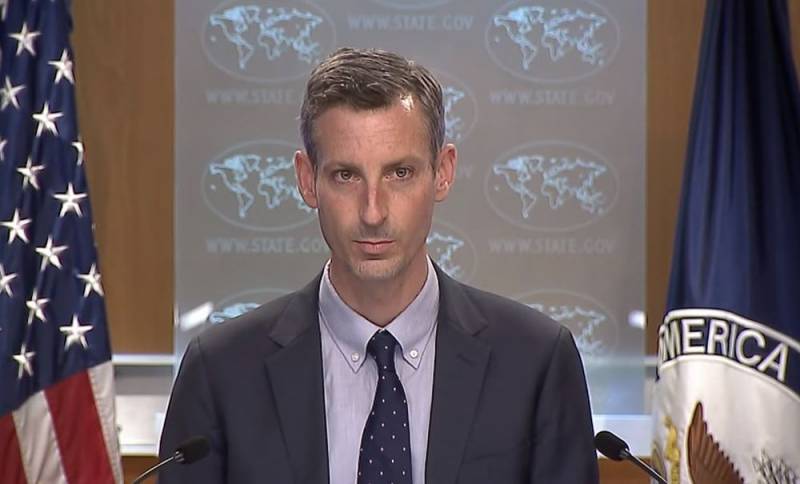 The US State Department claims Moscow has taken steps to prevent Washington from extending observer status with the Black Sea Economic Cooperation Organization (BSEC). This was announced on December 17 on his Twitter account by the official representative of the US diplomatic department, Ned Price.
The functionary clarified that the American side is "deeply disappointed" by the actions of the Russian Federation, since the actions of the Russian side contradict Moscow's stated goal of diplomatically reducing tensions in the region. Moreover, he did not provide any additional details to confirm his statement. At the same time, he stressed that Washington firmly believes in the tasks of the said organization, which was created to develop peace and cooperation, stability and prosperity in the Black Sea basin.
We will continue to work closely with our allies and partners to develop
economics
region, overcoming the consequences of climate change and introducing innovations to ensure energy security
- assured Price.
Note that BSEC / BSEC (headquarters in Istanbul) is a regional intergovernmental structure, which includes 13 states: Azerbaijan, Albania, Armenia, Bulgaria, Greece, Georgia, Moldova, Russia, Romania, North Macedonia, Serbia, Turkey and Ukraine. The organization has its own financial mechanism (Black Sea Trade and Development Bank) and an inter-legislative platform (BSEC Parliamentary Assembly)
We remind you that on December 8, Russian Foreign Minister Sergei Lavrov received in Moscow the BSEC Secretary General of the Romanian Lazar Comainescu, discussing with him interaction in the region against the backdrop of the COVID-19 pandemic and climate change. During the visit, the head of the BSECO held consultations with the leadership of the State Duma of the Russian Federation, relevant ministries, with businessmen and public figures, and also spoke to the teachers and students of the Diplomatic Academy of the Russian Foreign Ministry.