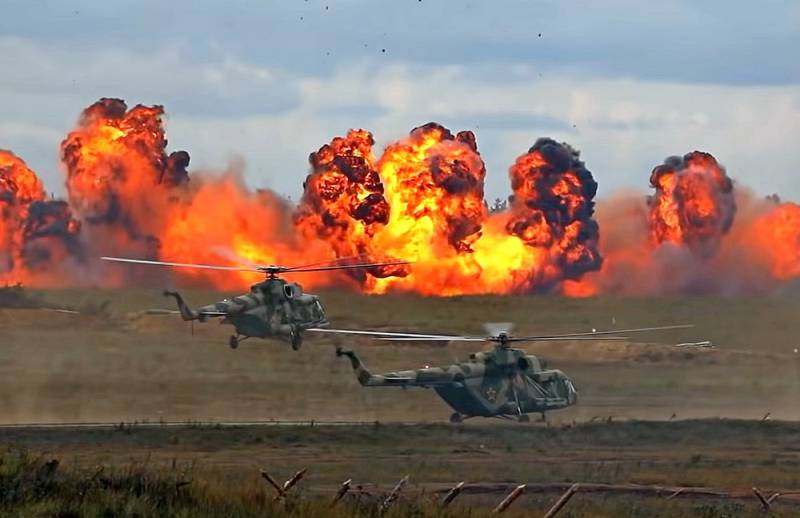 The third world war is not far off, and it may happen due to the "aggression" of Russian troops on the territory of Ukraine. This is the opinion of the Ukrainian Minister for Veterans Affairs Yulia Laputina, who expressed a similar opinion in an interview with Sky News.
Yes Yes. From a geopolitical point of view, this scenario seems likely
- the minister expressed her concern.
In this regard, Laputina called on the world community to pay attention to the situation near the Russian-Ukrainian border and stressed that a possible military conflict could go beyond Ukraine and affect other states.
Yulia Laputina's words sounded in the context of the opinion of many Western experts that Russia has concentrated about 100 thousand servicemen and many units of military
equipment
... Meanwhile, Oleksiy Danilov, secretary of the Security and Defense Council of Ukraine, believes that these forces will not be enough for large-scale offensive actions, and Moscow will have to replenish its units in these regions to 500-600 thousand soldiers.
The Russian audience reacted to such eccentric words of the Ukrainian minister.
How stupid they are! Horror. What kind of invasion can we talk about if Russia has enough forces and means to cross the borders to force the Ukrainian
politicians
surrender?
- Andrey Boyko is outraged.
Horror stories about a possible Russian invasion are the only opportunity for Ukraine to get additional weapons, because they are simply not given anymore
- Vladimir Gavrikov found the hidden reason.
Well, of course! Just as the return of Crimea and the separation of Donbass led to the Third and Fourth World Wars. In theory, there should already be the Fifth World War
- the user with the nickname Quantum Kachok ridiculed the statement of the Ukrainian minister.
Every Svidomo Ukrainian believes that the whole world revolves around the globe of Ukraine
- Alexey Simonov wrote with humor.
The New York Times: Russia will destroy the Armed Forces of Ukraine in 30-40 minutes. What is the third world singing this dimwit?
- recalled the opinion of the Western press Frankie Zima.