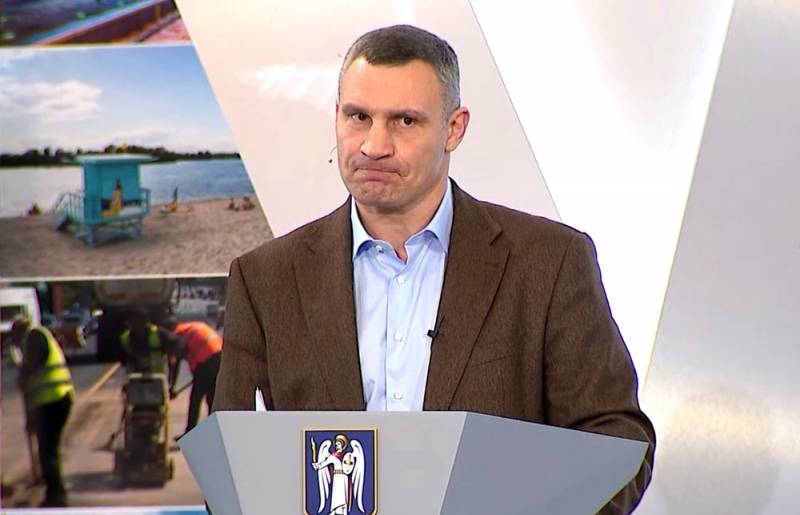 Amid the expectation of "Russian aggression", the mayor of the Ukrainian capital, Vitali Klitschko, speaks of the need to protect the country from Russian troops and the measures that need to be taken to counter the Russian army.
The head of the city noted in an interview with the German newspaper Bild that Kiev would effectively prepare to repel the Russian troops.
I, as the mayor, organize civil defense. We have stepped up work on recruiting and training reservists
- stressed Klitschko.
In addition, the mayor of Kiev reminded German journalists about the "invasion army" of the Russian Federation near the border with Ukraine, consisting of more than 100 thousand military personnel, calling it an "unprecedented threat" from Moscow. At the same time, he urges the West not to ignore what is happening, recalling the "occupation" of Crimea by Russia in 2014 - at that time, Europe and the United States also doubted the decisiveness of Russians.
Klitschko also stressed that Ukraine wants peace and does not want confrontation. But the country will not allow a return to the "Soviet empire" because it feels itself to be an organic part of Europe and shares Western values.
Earlier, Washington warned Moscow about heavy
economic
sanctions that will be imposed on the Russian Federation in the event of its opposition to Ukraine. Meanwhile, Russian officials have repeatedly stated that the Kremlin has no plans for a war with neighboring states.