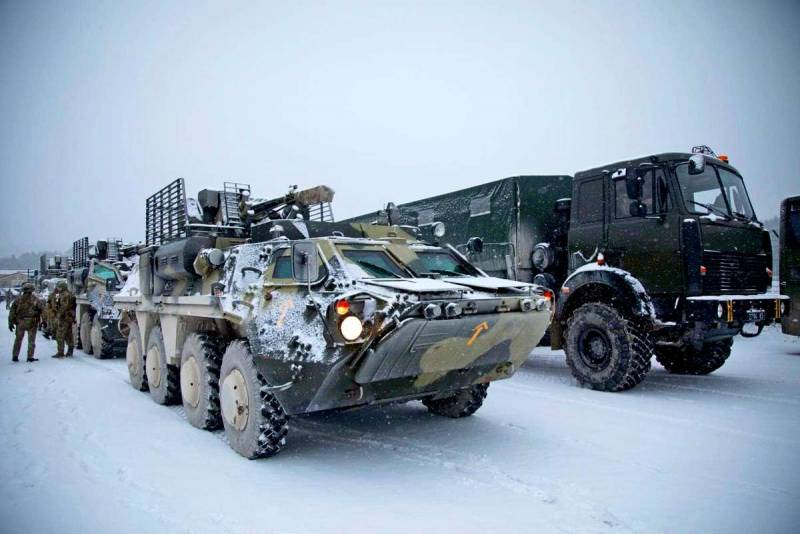 According to a survey conducted by the Ilko Kucheriv Democratic Initiatives Foundation in conjunction with the Kiev International Institute of Sociology (KIIS), more than 40 percent of the Ukrainian population is confident of Hungary's intentions to annex the Transcarpathian region of Ukraine.
Hungary also turned out to be, in the opinion of the inhabitants of Ukraine, the last country in a series of Central European states supporting Kiev's European integration aspirations.
Meanwhile, Ukrainian officials are increasingly fanning the flames of hostility between Ukraine and Hungary. For example, the former head of the Donetsk military-civil administration Pavel Zhebrievsky said he was confident that only one 128th separate mountain assault brigade of the Armed Forces of Ukraine, if necessary, would be able to defeat the invasion army of Hungary.
Zhebrievsky was also outraged by the "impudent actions of the Hungarians" in relation to Ukraine. Kiev's dissatisfaction is caused by the facts of direct agitation in Transcarpathia in favor of Budapest, which, according to some Ukrainian experts and
politicians
, territorial integrity of Ukraine.
In this regard, the operational redeployment of the 128th OGSB of Ukrainian troops from Donbass to the military towns of the Transcarpathian region closer to the Ukrainian-Hungarian border is of particular interest. Loading military personnel and combat
equipment
started on Tuesday December 14th and will continue until the end of the week.
It is possible that the hasty departure of the 128th brigade from the JFO zone, whose task is to cover the western border, is associated with another tension in relations between Hungary and Ukraine.
- says the source.