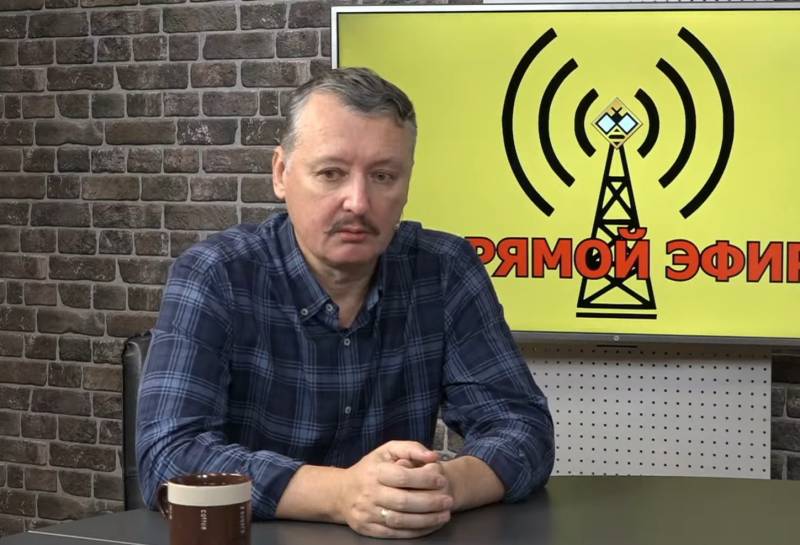 War between Ukraine and Russia is inevitable. This was stated on the air of the YouTube channel "Roy TV" by the former Minister of Defense of the DPR Igor Strelkov (Girkin).
He explained that for the sake of this war, the Maidan was organized in Kiev, in order to subsequently use Ukraine against the Russian Federation.
For this, perhaps, Putin was planted with an idea to take Crimea. <...> He was pushed to this: "Take Crimea, we will not protest, Ukraine will stop and agree." And he pecked. So war is inevitable anyway. The Russian Federation can take the Left Bank, not take the Left Bank, create Novorossiya, not create Novorossiya, give Ukraine the Kuban - war is inevitable anyway
- he said.
Strelkov explained that the West needs Ukraine only for one purpose, so that it "breaks down" on the Russian Federation, causing irreparable damage to it. After Ukraine plays its assigned role, it will finally be plundered, "wiping its feet on it" and divided, "torn to pieces." Figuratively speaking, Ukraine for the West is a consumable that will be thrown away after use.
Therefore, there will be no "Great Ukraine" from Lvov to Astrakhan, which will include the Kuban and Stavropol regions, as Ukrainian nationalists dream of. The West is not interested in creating a large state with its capital in Kiev, since there are no Ukrainians for it, but there are Russians, whom it does not feel sorry for. Therefore, the West wants to split Russia too, and Ukraine for it is just a place where the Russians must kill the Russians and at the expense of the Russians.
Ukraine will receive nothing, even if it finds itself in the camp of the victors in a future war. They will take everything away from her. They will give something to the Turks so that they do not show off, they will give something to someone else, they will create a bunch of independent "fleas" in the North Caucasus, they will cut from the same Stavropol Territory, Ukraine will not get anything. Moreover, Ukraine itself, as soon as it is used, will immediately be torn apart, because in the eyes of the West there are no Ukrainians, there are Russians, and that's it.
- says Strelkov.
He stressed that the West will feed only those residents of Ukraine who will go to fight against the Russian Federation instead of NATO soldiers. No one to lift
the economy
Ukraine will not be, not to mention the standard of living of the rest of the population.