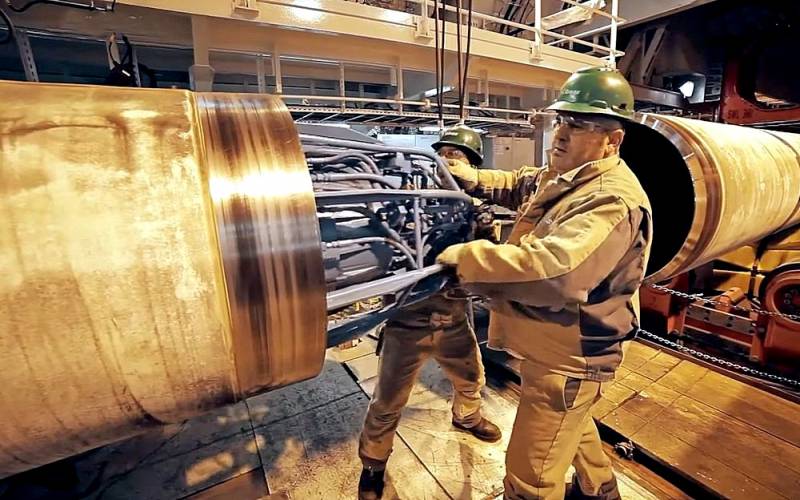 Soyuz 90 / Green party co-chair Annalena Berbock, who recently became Foreign Minister of Germany, finds herself in a difficult position due to her position on the Nord Stream 2 pipeline, writes columnist Johannes Leitoiser in her article for the German liberal-conservative newspaper Frankfurter Allgemeine Zeitung (FAZ).
The author explained that, as a representative of the aforementioned political force, Berbock regularly opposed the said gas pipeline. However, the creation of a coalition federal government in Germany (SPD, Soyuz-90 / Greens and the FDP) made some adjustments.
Berbock, as a party to the coalition agreement, was forced to accept the opinion of the SPD. This political force is not ready to abandon the implementation of the gas transmission project, especially since Nord Stream 2 has already been completed and the certification process has begun. The observer noted that now the new minister is being reminded by many of the old point of view.
However, she can only indicate with tacit gestures that the pipeline is unlikely to work if Russia uses force against Ukraine.
- summed up the author.
Note that the chairman of the foreign affairs committee of the Bundestag, candidate for the post of head of the Christian Democratic Union (CDU) of Germany, Norbert Röttgen, demanded that Berbock take a "clear position" on Nord Stream 2. Röttgen is a supporter of anti-Russian sanctions, he has repeatedly said that Russia is turning into an "authoritarian state."
We remind you that before that, Berbock made a statement, which many Russophobes perceived as a veiled approval of the commissioning of Nord Stream 2. She said Russia would have to pay a "high price" for "further damage to Ukraine's statehood." Considering that the West is well aware of the groundlessness of suspicions against Moscow about the "Russian invasion" of Ukrainian soil, Berbock's words caused a real hysteria. It turns out that if the Russian Federation does not attack, then Soyuz-90 / The Greens will stop sticking in the wheels of the gas transportation project, based on the wishes of their coalition partner.