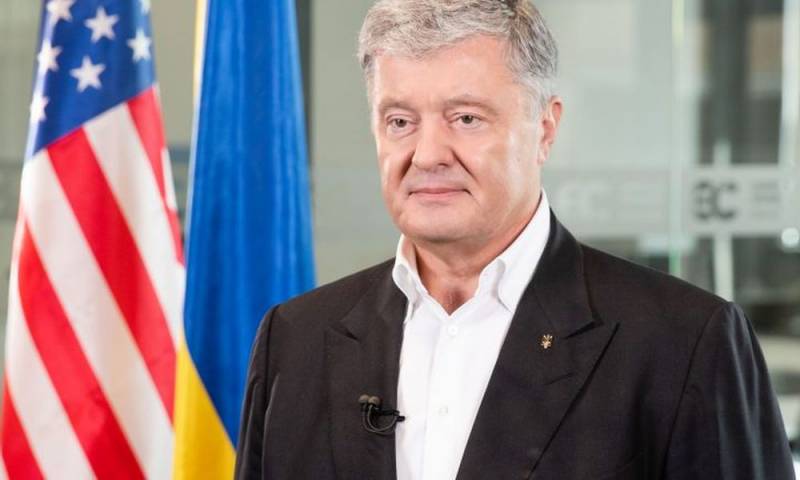 Former President of Ukraine Petro Poroshenko criticized the idea of ​​the current Ukrainian "guarantor" Volodymyr Zelensky to hold a referendum on the future fate of Donbass on the territory of the country controlled by Kiev. The politician called it - "the implementation of Putin's plans." This is stated on the official website of the Ukrainian political force "European Solidarity".
The fifth head of the country reminded the sixth that the issues of sovereignty, state structure and territorial integrity cannot be brought up for public discussion, since this is contrary to the Constitution of Ukraine. Poroshenko stressed that the head of state is obliged to observe and protect the Basic Law of the country, and not cynically violate it.
I strongly disagree with referendums being used as
technology
for carrying out, including non-Ukrainian decisions. I think it would be just a terrible mistake ...
- he added.
Poroshenko drew attention to the fact that such a referendum can only undermine the internal political situation in the country. It will push other regions of Ukraine "that consider themselves unhappy" to do what was observed in Crimea in 2014.
After the fake referendum in Crimea, I have a certain allergy to the way Putin's issues or Putin's interests are resolved through Ukraine. Study the lesson of 2014 carefully and do not repeat it. Because in 2014 it was much more difficult for us. If you do not know what to do, hold the NSDC, come to parliament, unite society, ask and make decisions at least on the basis of positions for which a very high price has been paid, and do not easily rush with questions of the referendum
- summed up Poroshenko, referring to Zelensky, like an experienced politician to a newcomer.
Note that Zelensky did not come up with the idea of ​​a referendum from scratch. A significant part of the elite of Ukraine wants to get rid of the uncontrolled territories of Donbass, which hinder accession to the EU and NATO, and also pose a threat to elections and the conduct of total Ukrainianization. But ordinary people are still more concerned about the end of the war.