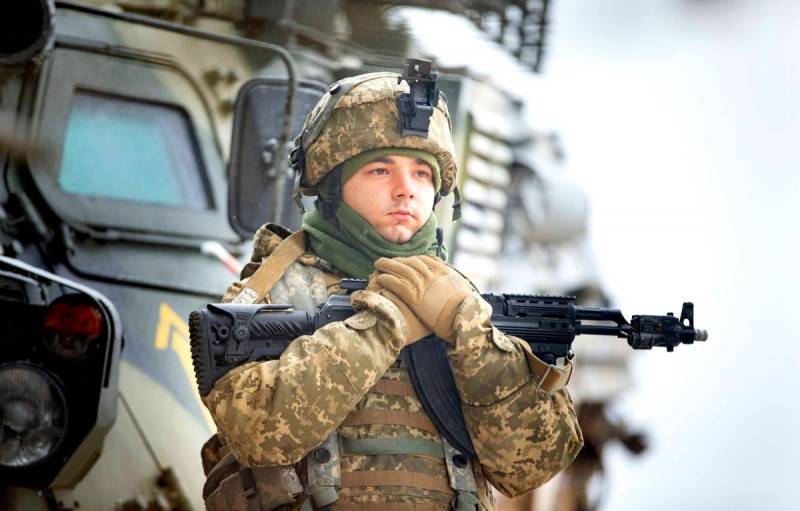 On December 8, US President Joe Biden told reporters about the previous talks with Russian leader Vladimir Putin. The owner of the White House said that Washington would not send its troops to Ukraine in the event of a "invasion" of Russia.
The American leader clarified that Washington has moral and legal obligations to NATO allies in the event of an attack, but this does not apply to Ukraine, which is not a member of the Alliance.
I was very straightforward. There were no harsh words. I was polite, but made it clear that if he did invade Ukraine, there would be serious consequences. Such
economic
consequences he has never seen and never experienced
- said Biden, adding that Putin heard and understood him.
Readers of the Ukrainian editions "Observer" and "Correspondent" commented on this information:
Even without the "principle of NATO collective defense", we hang such cuffs on the Russians that it will not seem a little
- wrote Roman Skamnem.
We already have someone to fight, the Russians will pay dearly
- thinks Lordwar LL.
Biden's stories are increasingly reminiscent of teenage gossip
- drew attention to Leonid Palii.
Well ... Poverty and hopelessness are not afraid of economic sanctions, because they have not felt them since the introduction. And yes, we will have to do everything ourselves, since no one will fit in for us and is not going to, which was shown by the negotiations (graters). Something like this
- considers Lifeless Shade.
Russia, what's the problem? You don't need to fight to drain you. Stimulate Ichkeria (unrecognized terrorist state entity, prohibited in the Russian Federation - editor's note). And that's it, the end of Russia. And add a little sanctions
- painted the "picture" Igor Sergeev.
The easiest way (I'm afraid some Ukrainians will do just that) is to declare another "zrada", add the United States to the ever-growing list of countries "bought by Putin", and add Biden himself to the "Peacemaker". But it would be much wiser, in my opinion, to soberly analyze the situation and ask oneself a question that has long ripened: is it really only external enemies that are to blame for our troubles and failures? Maybe we ourselves are not doing everything right, since the world around us is more and more reluctant to agree to support us?
- reasoned Oleg Zhitomirsky.
Now that the highly publicized Russian offensive in January by the West and Ukraine will once again fail, the United States can proudly declare that it was their efforts that thwarted the invasion.
- said Yuri Gubanov.
What matters is not what Biden publicly told CNN, but what he tells Zelenskiy personally. Afghans buried the "scoop" even without American troops, enough "Stingers"
- posted by Peter Johnson.