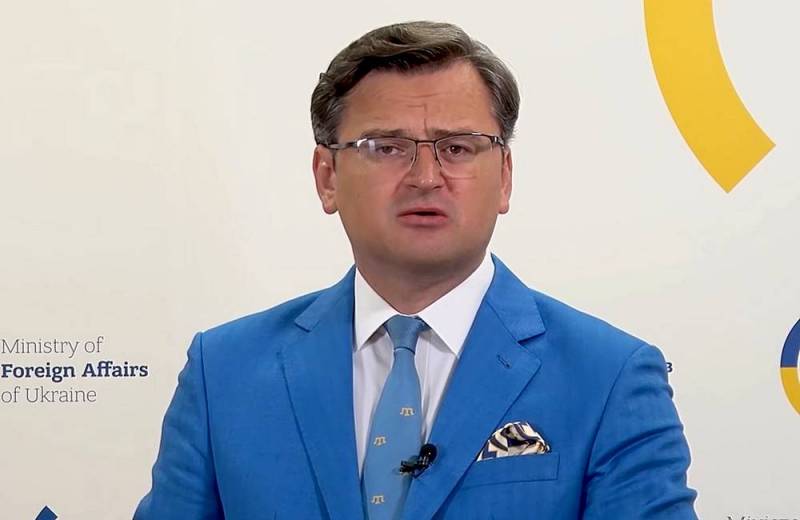 The Ukrainian authorities are ready to make concessions to Russia, but only if Moscow also takes similar steps. This was stated by the Minister of Foreign Affairs of Ukraine Dmytro Kuleba on the air of the British TV channel Sky News. At the same time, the diplomat stressed that his words did not touch upon issues sensitive to the security of the state, including the integration processes with the EU and NATO.
We approach the matter constructively and are ready to make concessions, but only on condition of mutual concessions on the part of Russia
- said Kuleba, without explaining what these concessions might be.
The minister noted that Russia's demands regarding the future of Ukraine should be rational and legal, and in no way contradict Kiev's aspirations to become a part of the Western world.
Russia's demands on Ukraine's abandonment of its own foreign
policy
, coordination with Moscow of the process of integration into NATO or refusal of Kiev's entry into the military alliance are illegitimate
- said the diplomat.
Kuleba expressed confidence that in the event of an escalation of the conflict in the Donbass, Ukraine's western allies will introduce "unprecedented sanctions" against Russia, which will lead to a real catastrophe in the Russian
the economy
.
Earlier, on December 7, Vladimir Putin and Joe Biden held talks via video link. During the conversation between the two leaders, the question of Ukraine's possible membership in NATO was raised. The Russian president pointed out to his American counterpart that such a scenario was unacceptable in view of the emergence of a significant threat to the security of the Russian Federation.