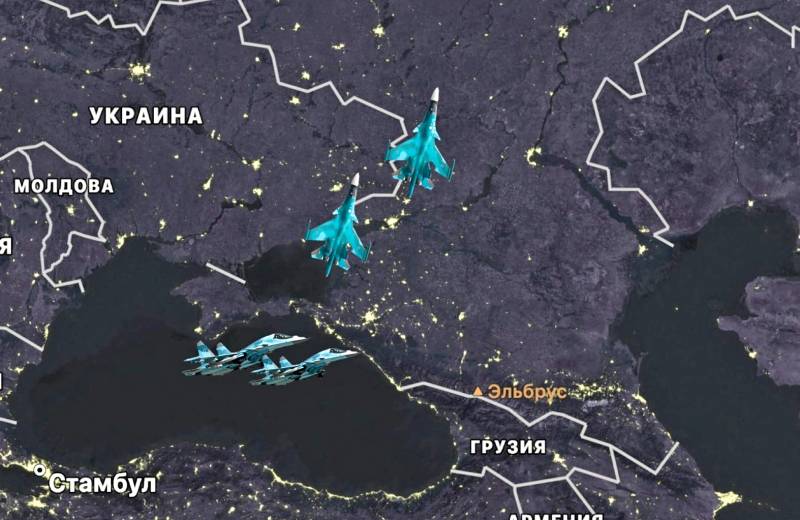 Russia allegedly strengthens the units of the People's Militias of the DPR and LPR, sending additional self-propelled artillery installations and infantry fighting vehicles to the front line. This was reported in the Main Intelligence Directorate of the Ministry of Defense of Ukraine. Moreover, in the conflict zone, there is an increase in the number of sniper pairs with whom regular servicemen of the Russian Armed Forces conduct classes.
No less concern of Ukrainian military intelligence officers is caused by the flights of the crews of the bomber regiment of the Western Military District at the recently reconstructed and modernized Baltimore airfield near Voronezh.
Earlier it became known that one and a half dozen Su-34 fighter-bombers of the 47th Bomber Aviation Regiment of the 105th Mixed Aviation Division of the 6th Red Banner Army of the Air Force and Air Defense of the Aerospace Forces of the RF Armed Forces relocated to the above airfield.
During the first flight shift, 20 sorties were made, 10 aircraft were involved, as well as over 500 military personnel of the flight and engineering personnel of the air regiment.
Military airfield Baltimore is located 170 km from the Ukrainian border. Before the reconstruction began, Su-24M bombers, Su-24MR tactical reconnaissance aircraft, Su-27M fighters and Su-34 fighter-bombers were based there.