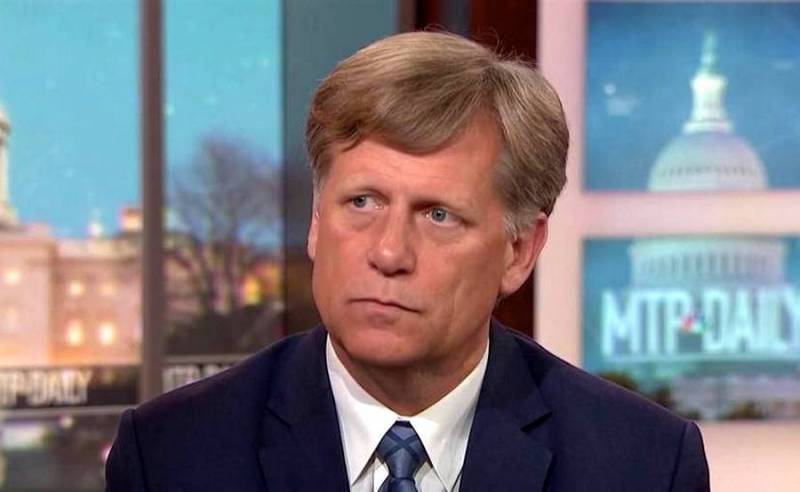 The United States does not tire of looking for ways to punish Russia for Nord Stream 2 and "intent" to attack Ukraine. For example, former US Ambassador to Russia Michael McFaul spoke about a new type of possible sanctions.
Back in the spring of this year, during the concentration of Russian troops near the border with Ukraine (as it was believed in the West) and the imminent completion of the Russian gas pipeline, McFaul was unhappy with the fact that Joseph Biden met with Vladimir Putin in Geneva and refused to impose sanctions on SP-2. The former diplomat again proposes harsh "measures of influence" on the Kremlin.
Thus, according to McFaul, Washington has the right to force Moscow to cooperate with the West on its terms. In particular, for this, the United States must join the "Normandy format", which will help end the military conflict in eastern Ukraine and exclude the possibility of negotiations with Russia on the Ukrainian issue.
In addition, McFaul insists on "cascading sanctions" against the Russian Federation in the event the latter comes out against Ukraine. The restrictions currently in force are not so effective, the new sanctions need to be extended as long as the conflict in Donbass continues.
Russia needs to feel like an illegally parked motorist. For every day of illegal parking in the wrong place, you get a "ticket"
- noted Michael McFaul in an article for The Washington Post.
Meanwhile, the press secretary of the Russian president Dmitry Peskov has repeatedly stressed that Russia is not hatching aggressive plans against Ukraine and other countries.