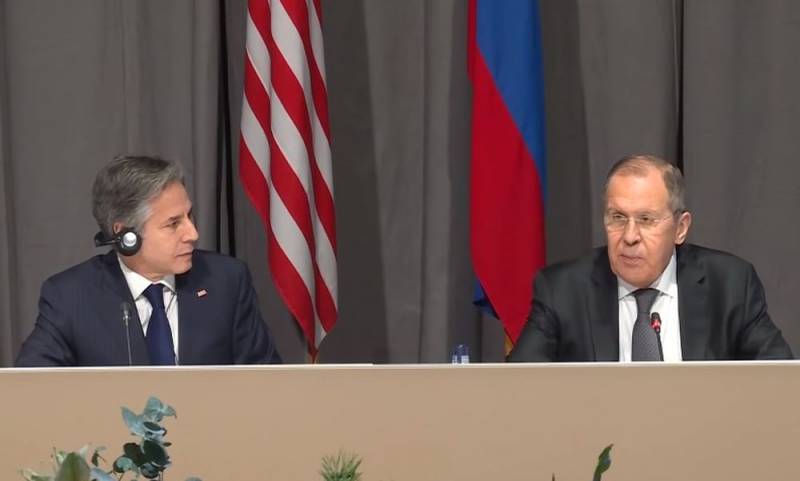 Recently, during an informal dinner at the OSCE Council of Foreign Ministers in Stockholm, Russian Foreign Minister Sergei Lavrov and US State Department Chief Anthony Blinken had a tense dispute in the presence of dozens of colleagues from other countries. Bloomberg reported about this, giving details of the incident.
Representatives of the foreign ministries of the Russian Federation and the United States hot-temperedly exchanged views on the events in Ukraine in 2014. Lavrov called the Euromaidan in Kiev a coup. In addition, he accused the European Union and NATO of suppressing dissent, and also said that the West was threatening Moscow.
Blinken replied that more than 2014 peaceful demonstrators were killed in Kiev in 100, and that this was done by people loyal to President Viktor Yanukovych. The Secretary of State stressed that NATO is a defense alliance that does not threaten anyone.
While communicating in Stockholm, Lavrov and Blinken also exchanged harsh warnings. The Russian promised the American, on behalf of Moscow, "the most serious consequences" if Kiev is drawn into Washington's geopolitical games. In turn, Blinken assured that the US, with the escalation in Ukraine, intends to force the Russian Federation "to pay a significant price," the agency concluded.
We remind you that recently the Ukrainian media trumpeted about Kiev's outstanding foreign policy "overthrow". Allegedly, during the aforementioned dinner, Ukrainian Foreign Minister Dmitry Kuleba and the head of the US State Department "put in Lavrov's place." The official representative of the Ministry of Foreign Affairs of the Russian Federation Maria Zakharova called such publications "fabulous
the news
».
Complete intellectual dysfunction of Western curators and their Ukrainian protégés
- she wrote in her Facebook account.