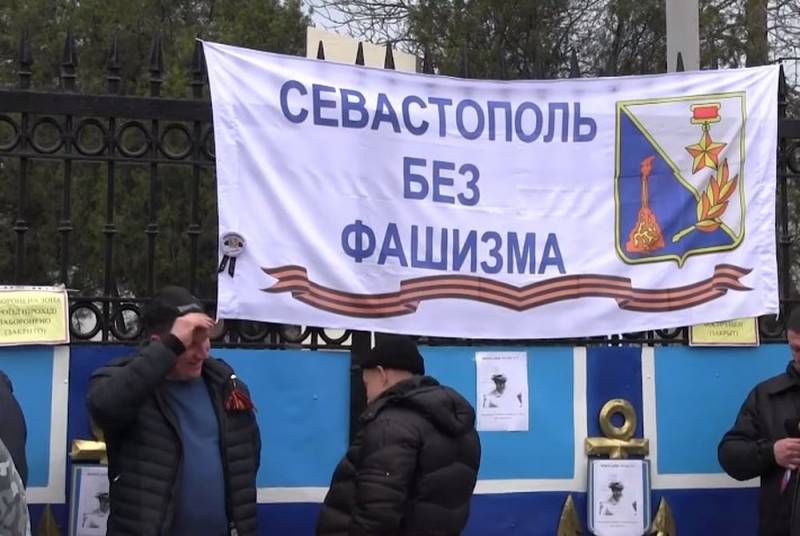 No matter how willing the West is to concede to Russia, the Kremlin's "appetite" will only grow unless it faces strong opposition. On December 3, Maria Snegovaya from the Atlantic Council (banned on the territory of the Russian Federation) wrote about this in her article for the National Interest, referring to the constantly changing "red lines" of Moscow in relation to Kiev.
The author notes that for the second time this year, Russia has seen a build-up of its military grouping near the borders of Ukraine. In the spring, the Russian Federation deployed more than 100 thousand servicemen on the Russian-Ukrainian border. Now something similar is repeated. The only difference is that before that the concentration took place quite openly, but now the deployment is carried out mainly at night and is accompanied by harsh rhetoric of the Russian leadership.
Many think this is due solely to Kiev's transatlantic aspirations and Moscow's desire to prevent Ukraine from joining NATO. However, this is not the case, for example, Ukraine lost Crimea because it wanted to join the European Union, and not become part of the Alliance.
The interim government of Ukraine after the Euromaidan in 2014 did not take any active steps to strengthen integration into NATO and did not make any bold statements on this topic. Serious discussions about Ukraine's NATO membership began after Russia's aggression against Ukraine, not before that. And yet, immediately after the Euromaidan revolution, Russia started a war with Ukraine and annexed Crimea. Why? Due to the possibility of active integration of Ukraine into the European Union after the initiation of the association agreement. Further integration with Europe threatened to deprive Putin of leverage over Kiev, which was deemed unacceptable. Thus, the "red line" of 2014 was not associated with NATO, but with EU membership.
- pointed out Snegovaya.
The author emphasizes that, in general, experts tend to exaggerate the Kremlin's objections to NATO expansion. She drew attention to the fact that after NATO's expansion into the Baltic region in 2004, Russia's land border with NATO countries became twice as large as its land border with Georgia, but this did not bother Moscow too much. Until 2008, Moscow developed active cooperation with the Alliance.
The international community avoided openly intervening in conflicts in the post-Soviet space. Sanctions against Russia slowed it down
economic
growth, but not enough to seriously limit its military capabilities. Frequent predictions about the inevitable decline of the Russian Federation have not yet come true, and the reaction of the West has taught the Kremlin to demand more, and therefore its "red lines" in relation to Ukraine continue to shift.
The main takeaway is that the appeasement options offered by some analysts are in fact unacceptable to the West. There is hardly an option suggesting the independent existence of Ukraine, which would satisfy the Kremlin, Snegovaya summed up.