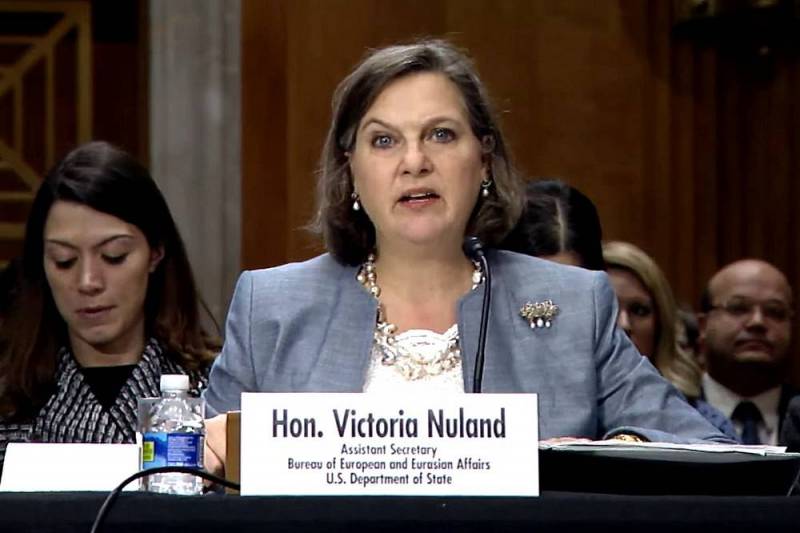 Many Russian citizens dream of living in a country like Ukraine. This extraordinary opinion was expressed by the US Deputy Secretary of State Victoria Nuland. According to her, Ukrainians should continue to demonstrate to Russians and the whole world a role model.
According to the diplomat, Ukraine is now on the wave of national unity, and the country itself is following the path of justice and democracy.
Many Russians would like to live in a country like yours
- said Nuland during the Kiev Security Forum.
The US Undersecretary of State did not ignore the topic of "the probable invasion of the Russian army" (it is a sin not to invade the country in which one wants to live so badly! - Ed.). Victoria Nuland urged the citizens of Ukraine not to fall into the trap of the Russians and not to be led by Moscow's provocations.
You see that there are attempts to call you the aggressor in order to set the traps that you must fall into. Therefore, we urge you to continue to defend what you have always defended, including peace and shared values.
- the diplomat encouraged the Ukrainian audience.
Nuland noted that Kiev can count on NATO's full support, however, she noted that the collective West will only respond to Russia's possible aggression
economic
sanctions.